In the Shadow of the Banyan
By Vaddey Ratner
(Simon & Schuster, Paperback, 9781451657715, 352pp.)
Publication Date: June 4, 2013
Other Editions of This Title: Hardcover, Hardcover
Shop Local

Enter your zip code below to find indies closest to you.
Selected by Indie Booksellers for the
August 2012 Indie Next List
"Ratner's remarkable debut novel transforms her childhood experiences living through the horrors of the Khmer Rouge regime in Cambodia into the finest of literary fiction. The story is narrated by the precocious Raami, whose privileged life is shattered when soldiers ravage Phnom Penh and send her aristocratic family to work camps in the countryside. The powerful writing sweeps you along like the broad Mekong River through the years of heartbreaking loss, hard labor, and starvation, and yet somehow, like Raami, you emerge from the book sobered, but with spirit unbroken. A powerful testament to the tenacity of love and family in the face of unspeakable inhumanity."
---
Description
For seven-year-old Raami, the shattering end of childhood begins with the footsteps of her father returning home in the early dawn hours bringing details of the civil war that has overwhelmed the streets of Phnom Penh, Cambodia's capital. Soon the family's world of carefully guarded royal privilege is swept up in the chaos of revolution and forced exodus. Over the next four years, Raami clings to the only remaining vestige of her childhood—the mythical legends and poems told to her by her father—and fights for her improbable survival. Displaying the author's extraordinary gift for language, In the Shadow of the Banyan is a brilliantly wrought tale of hope and transcendence.
---
About the Author
Vaddey Ratner was five years old when the Khmer Rouge came to power in 1975. Having endured four years under the brutal regime, she arrived in the United States in 1981 as a refugee not knowing English and eventually went on to graduate summa cum laude from Cornell University, where she specialized in Southeast Asian history and literature. She lives in Potomac, Maryland.
---
CONVERSATION STARTERS
According to the prophecy that Grandmother Queen tells Raami at the beginning of the novel, "There will remain only so many of us as rest in the shadow of a banyan tree." What does the prophecy mean to Raami when she first hears it? How does her belief in the prophecy change by the end of the novel? After reading, what does the title of this novel mean to you?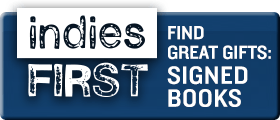 In the Shadow of the Banyan