Revolutionary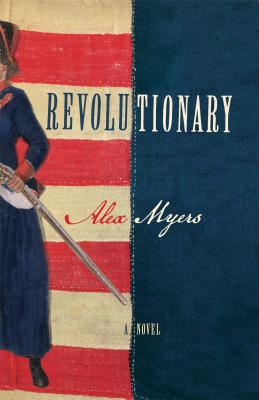 Revolutionary
Simon & Schuster, Hardcover, 9781451663327, 311pp.
Publication Date: January 14, 2014
* Individual store prices may vary.
Buy Now
or
Shop Local
Enter your zip code below to purchase from an indie close to you.
Description
A fascinating retelling of the story of America
About the Author
Alex Myers is a writer, teacher, speaker, and activist. Since high school, Alex has campaigned for transgender rights. As a female-to-male transgender person, Alex began his transition at Phillips Exeter Academy and was the first transgender student in that academy's history. Alex was also the first openly transgender student at Harvard and worked to change the university's nondiscrimination clause to include gender identity. For the past decade, he has taught English at private high schools and currently lives in Washington, DC, with his wife and two cats.
Praise For Revolutionary…
"Alex Myers' debut novel, Revolutionary, is more than an accounting of Deborah Sampson's amazing Revolutionary war feat of enlisting and serving a three-year tour in the army disguised as a man; it is an exploration of the irony of such circumstances. In following her true nature--who she is at heart--Deborah creates for herself a duplicitous life fraught with personal risk. This beautifully written account is a reminder that gender identity and the struggle for equal rights has always been with us. Perhaps now, in our time, we can set aside our biases and not simply ask how Deborah Sampson did what she did, but understand why."
-Heather Sharfeddin

"A novel of the American Revolution by a writer who is himself a true American revolutionary."
-Mark Edmundson

"Alex Myers' debut novel is a marvel. Revolution explores the life of Deborah Samson who, passing as a man, fought in the Revolutionary War. In this exquisitely rendered fictional account, Myers paints a portrait of a complex woman whose tribulations and triumphs echo in our own time. This is a book about what it means to be a hero, a woman, and a person who refuses to accept the limiting roles society imposes. It also, deftly and with grace, explores the intricate and shifting boundaries of passion and love."
-Connie May Fowler