Resilience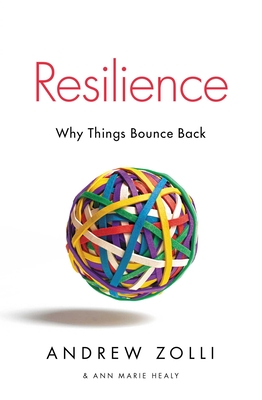 Resilience
Why Things Bounce Back
Simon & Schuster, Paperback, 9781451683813, 323pp.
Publication Date: July 9, 2013
* Individual store prices may vary.
Shop Local
Enter your zip code below to find indies closest to you.
Description
'Resilience' has genuine potential to be the next breakout business book. It is firmly in the tradition of great reads that go beyond the business market, such as classic bestsellers 'The Tipping Point', 'Black Swan' and 'Predictably Irrational'.
About the Author
Andrew Zolli directs the global innovation network PopTech and has served as a fellow of the National Geographic Society. His work and ideas have appeared in a wide array of media outlets, including PBS, "The" "New York Times", National Public Radio, "Vanity Fair, Fast Company", and many others. He lives in Brooklyn, New York.

Ann Marie Healy is a playwright, screenwriter, and journalist. Her work has been produced in the United States as well as internationally, and her plays, essays, and stories have been published through Smith & Kraus, Samuel French, and "The Kenyon Review". She lives in the Hudson River Valley.