The Emperor's Conspiracy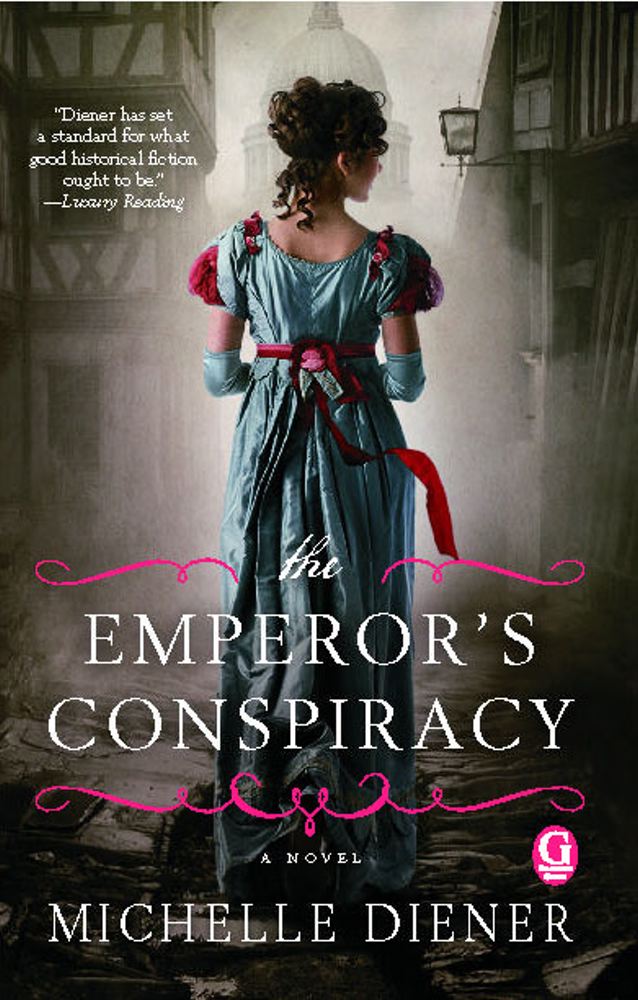 The Emperor's Conspiracy
Gallery Books, Paperback, 9781451684438, 317pp.
Publication Date: November 27, 2012
* Individual store prices may vary.
Buy Now
or
Shop Local
Enter your zip code below to purchase from an indie close to you.
Description
From nineteenth-century London's elegant ballrooms to its darkest slums, a spirited young woman and a nobleman investigating for the Crown unmask a plot by Napoleon to bleed England of its gold.
Chance led to Charlotte Raven's transformation from chimney sweep to wealthy, educated noblewoman, but she still walks a delicate tightrope between two worlds, unable to turn her back on the ruthless crime lord who was once her childhood protector.
When Lord Edward Durnham is tapped to solve the mystery of England's rapidly disappearing gold, his search leads him to the stews of London, and Charlotte becomes his intriguing guide to the city's dark, forbidding underworld. But as her involvement brings Charlotte to the attention of men who have no qualms about who they hurt, and as Edward forges a grudging alliance with the dangerous ghosts of Charlotte's former life, she faces a choice: to continue living in limbo, or to close the door on the past and risk her heart and her happiness on an unpredictable future.
About the Author
Michelle Diener writes historical fiction and fantasy. Her Susanna Horenbout & John Parker series, set in the court of Henry VIII, includes In a Treacherous Court, Keeper of the King's Secrets and In Defense of the Queen. Michelle's other historical novels include Daughter of the Sky, The Emperor's Conspiracy and Banquet of Lies. Michelle's first fantasy novel, Mistress of the Wind, is set for a December 19, 2013, release. Michelle was born in London, grew up in South Africa and currently lives in Australia with her husband and two children.