Love Life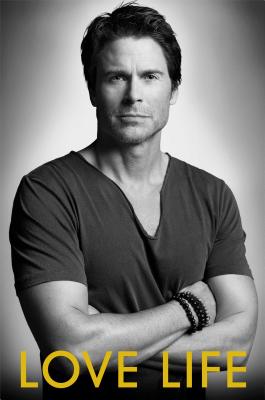 Love Life
Simon & Schuster, Hardcover, 9781451685718, 259pp.
Publication Date: April 8, 2014
* Individual store prices may vary.
Buy at Local Store
Enter your zip code below to purchase from an indie close to you.
or
Not Currently Available for Direct Purchase
Description
Actor, producer, and "New York Times" bestselling author Rob Lowe offers up a collection of personal stories in an honest and celebratory memoir about men and women, art and commerce, fathers and son, addiction and recovery, and sex and love.
Rob Low is back with stories he only tells his best friends.
When Rob Lowe's first book was published in 2011, he received the kind of rapturous reviews that writers dream of and rocketed to the top of the bestseller list. Now, in "Love Life," he expands his scope, using stories and observations from his life in a poignant and humorous series of true tales about men and women, art and commerce, fathers and sons, addiction and recovery, and sex and love.
In "Love Life," you will find stories about:
-Kissing unexpectedly
-The secrets they don't teach you in acting school
-His great-great-great-great-great grandfather's role in the American Revolution
-"Parks and Recreation," "Behind the Candelabra," and "Californication"
-Trying to coach a kids' basketball team dominated by helicopter parents
-The hot tub at the Playboy mansion
-Starring in and producting a flop TV series
-Camping at Sea World
-Playing saxophone for President Bill Clinton
-The first journey to college with his son
-Warren Beatty
-The benefits of marriage
Throughout this entertaining book, you will find yourself in the presence of a master raconteur, a multi-talented performer whose love for life is as intriguing as his love life.
About the Author
Rob Lowe began his acting career at the age of eight in local television and theater. After his family relocated to Los Angeles, Lowe began his national acting career starring in the ABC television series A New Kind of Family. In May 2010, Rob Lowe joined the cast of NBC s Parks and Recreation where he plays the role of Chris Traeger. His recent television work also includes a three-episode appearance on Showtime s Californication, in which Lowe plays unpredictable, megawatt movie star Eddie Nero.Preceding his move to Parks and Recreation, Lowe stared in the ABC-TV hit series Brothers & Sisters. .Additionally, for four seasons (from 1999 2003) Lowe starred as Sam Seaborn on Hit NBC drama The West Wing. His performance in the show garnered Lowe an Emmy nomination, as well as two Golden Globe nominations for Outstanding Lead Actor in a Drama Series. He was nominated three times for the Screen Actors Guild award, winning twice. In September of 2005 Lowe made his West End debut starring in Aaron Sorkin s A Few Good Men, receiving rave reviews at the Royal Haymarket Theatre in London. In 2006, Lowe starred in the hit satire Thank You for Smoking .In Spring of 2011 Rob Lowe added author to his credits with the release of his very first memoir "Stories I Only Tell my Friend: An Autobiography". Complete with adolescent anecdotes, Rob Lowe shares astoundingly personable excerpts as he recalls his encounters, experiences, and the audition that changed his life forever.