You Know When the Men Are Gone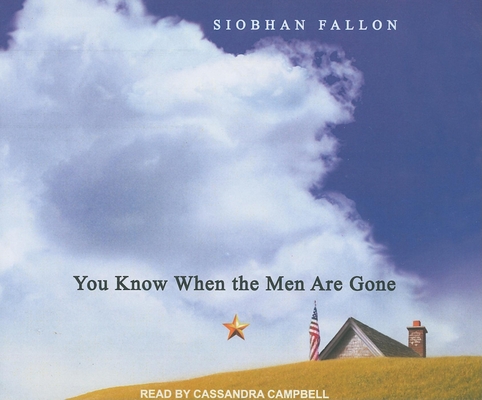 You Know When the Men Are Gone
Tantor Media Inc, Compact Disc, 9781452600383
Publication Date: January 2011
* Individual store prices may vary.
Shop Local
Enter your zip code below to find indies closest to you.
Description
In Fort Hood housing, like all army housing, you get used to hearing through the walls. You learn too much. And you learn to move quietly through your own small domain. You also know when the men are gone. No more boots stomping above, no more football games turned up too high, and, best of all, no more front doors slamming before dawn as they trudge out for their early formation, sneakers on metal stairs, cars starting, shouts to the windows above to throw them down their gloves on cold desert mornings. Babies still cry, telephones ring, Saturday morning cartoons screech, but without the men, there is a sense of muted silence, a sense of muted life.There is an army of women waiting for their men to return to Fort Hood, Texas. As Siobhan Fallon shows in this collection of loosely interconnected short stories, each woman deals with her husband's absence differently. One wife, in an attempt to avoid thinking about the risks her husband faces in Iraq, develops an unhealthy obsession with the secret life of her neighbor. Another woman's simple trip to the PX becomes unbearable when she pulls into her Gold Star parking space. And one woman's loneliness may lead to dire consequences when her husband arrives home. In gripping, no-nonsense stories that will leave you shaken, Fallon allows you into a world tightly guarded by gates and wire. It is a place where men and women cling to the families they have created as the stress of war threatens to pull them apart.Track listing for You Know When the Men Are Gone: Disc 1"You Know When the Men Are Gone"-Track 1"Camp Liberty"-Track 21Disc 2"Remission"-Track 15Disc 3"Inside the Break"-Track 7"The Last Stand"-Track 22Disc 4"Leave"-Track 14Disc 5"You Survived the War, Now Survive the Homecoming"-Track 6"Gold Star"-Track 1.
About the Author
Original bio sent from Cassandra:
Cassandra Campbell began doing voice overs as the voice for Calvin Klein s Italian commercials. This was followed by commercial and documentary recording in both English and Italian. She has recorded many audiobooks and has received several AudioFile Earphones Awards as well as an Audie(r) Award nomination. As an actress and director, she has worked at the Public, the Mint, the Berkshire Theatre Festival, Stagewest, Theatreworks, the Baltimore Shakespeare Festival, Millmountain Theatre, the National Shakespeare Company, and the New York Fringe Festival.
Praise For You Know When the Men Are Gone…
"Significant both as war stories and love stories, this collection certifies Fallon as an indisputable talent." ---Publishers Weekly Starred Review