The Book of Jezebel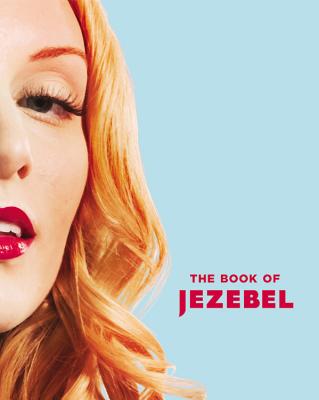 The Book of Jezebel
An Illustrated Encyclopedia of Lady Things
Grand Central Publishing, Hardcover, 9781455502806, 304pp.
Publication Date: October 22, 2013
* Individual store prices may vary.
Buy at Local Store
Enter your zip code below to purchase from an indie close to you.
or
Buy Here
Description
From Jezebel.com, the popular website for women, comes a must-read encyclopedic guide to pop culture, feminism, fashion, sex, and much more.
Within months of Jezebel's May 2007 appearance on the new media scene, fans of the blog began referring to themselves as "Jezzies" in comment threads and organizing reader meet-ups in cities all over the world. By 2008, the devotion of the self-appointed Jezzies reached such a fever pitch that the "New York Times" ran a feature story about them and parody blogs and copycat websites began popping up right and left.
With contributions from the writers and creatives who give the site its distinctive tone and broad influence, THE BOOK OF JEZEBEL is an encyclopedia of everything important to the modern woman. Running the gamut from Abzug, Bella and Baby-sitters Club, The to "Xena," Yogurt, and Zits, and filled with entertaining sidebars and arresting images, this is a must-read for the modern woman.
About the Author


Kate Harding has been writing popular feminist rants for Internet audiences since 2007, most notably at Jezebel", at "Salon" s "Broadsheet" blog, and at her own body-acceptance blog, "Shapely Prose". She s also the coauthor of "Lessons from the Fat-o-sphere", a major contributor to "The Book of Jezebel", and an essayist who s been published in several anthologies, including "Yes Means Yes: Visions of Female Sexual Power and a World without Rape". Kate recently started a new Tumblr blog, "Don t Get Raped" (victimblaming.tumblr.com), which uses news items about sexual assault to catalog the many situations women and men and children have to avoid to fully protect themselves against the threat of rape. She lives in Chicago.

Dr. Amanda Hess has been a practicing chiropractor in Georgia since 2003. Her practice specializes in specific chiropractic care for families with an emphasis on babies and toddlers. She practices with her husband Dr. Jeremy Hess and the amazing team at Discover Chiropractic in Stockbridge, Ga. who all have a heart of serving the community's health through chiropractic. She is a graduate of Life University, and has been a member of the Georgia Council of Chiropractic since 2000. She is a member of the International Chiropractic Pediatric Association, International Federation of Chiropractors and Organizations and a Lifetime Member of the International Chiropractors Association. She is also a Co-Founder of the AMPED Mentorship Program for Chiropractors and natural health providers. Currently Drs. Hess own and operate the busiest chiropractic practice in the state of Georgia and one of the busiest in the world. They live in Lake Spivey, Ga. with their two children, Alyssa & Gabriel.