The Target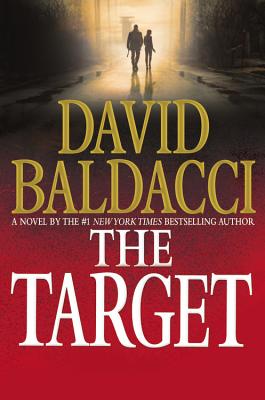 The Target
Grand Central Publishing, Hardcover, 9781455521203, 432pp.
Publication Date: April 22, 2014
* Individual store prices may vary.
Buy Now
or
Shop Local
Enter your zip code below to purchase from an indie close to you.
Description
The President knows it's a perilous, high-risk assignment. If he gives the order, he has the opportunity to take down a global menace, once and for all. If the mission fails, he would face certain impeachment, and the threats against the nation would multiply. So the president turns to the one team that can pull off the impossible: Will Robie and his partner, Jessica Reel.
Together, Robie and Reel's talents as assassins are unmatched. But there are some in power who don't trust the pair. They doubt their willingness to follow orders. And they will do anything to see that the two assassins succeed, but that they do not survive.
As they prepare for their mission, Reel faces a personal crisis that could well lead old enemies right to her doorstep, resurrecting the ghosts of her earlier life and bringing stark danger to all those close to her. And all the while, Robie and Reel are stalked by a new adversary: an unknown and unlikely assassin, a woman who has trained her entire life to kill, and who has her own list of targets--a list that includes Will Robie and Jessica Reel.
About the Author
David Baldacci is a #1 New York Times bestselling author of both adult and young adult novels. He published a novella for the Dutch entitled Office Hours, written for Holland's year 2000 "Month of the Thriller" and authored a short story, "The Mighty Johns," as part of a mystery anthology published in 2002. His works have been in numerous magazines, newspapers, journals, and publications worldwide. He has authored seven original screenplays, and his books have been translated into more than forty-five languages and sold in more than eighty countries. All of his books have been national and international bestsellers. Over one hundred million copies of his books are in print worldwide. He and his wife also founded the Wish You Well Foundation, a nonprofit organization dedicated to supporting literacy efforts across America. He invites you to visit him at DavidBaldacci.com and his foundation at WishYouWellFoundation.org, and to look into its program to spread books across America at FeedingBodyandMind.com. He lives with his family in Virginia.
Praise For The Target…
"With a lightning pace, captivating characters, and astonishing twists throughout, The Hit is guaranteed to keep your attention from the first page to the last."—The Times-News (NC) on The Hit

"The best Baldacci novel in years...What makes The Hit live up to its title is the payoff at the novel's end. By then, Baldacci has planted an emotional hook that remains long after readers have turned the last page of the book."—Associated Press on The Hit

"Another fast paced page turner that will keep you glued to the couch...by an author who continues to standout in the increasingly crowded thriller field."—Examiner.com on The Forgotten

"Baldacci is a master when it comes to writing about small-town conspiracies and a lone hero who fights against all odds to clean up corruption. The narrative moves slowly, so the reader has a chance to solve the case along with Puller. It might seem straightforward, but the final reveal will surprise even hardcore thriller junkies."—The Washington Post on The Forgotten

"The Innocent is Baldacci at his absolute best...Baldacci provides the reader a non-stop pulse pounding ride that will keep you on the edge of your seat into the wee hours of the morning...Five Stars."—Examiner.com

"This book is a definite one-day, 'edge-of-your-chair' read, with an ending that is a complete surprise. One of the best Baldacci's since Absolute Power, this is one that will have all suspense readers enthralled."—Suspense Magazine on The Innocent

"Readers expect excitement and intrigue in David Baldacci's books, and Zero Day is no exception...As Baldacci's new hero narrowly escapes countless close calls, the pairing of the author's imagination and knowledge create a wild ride for the reader. Puller is gutsy, brash and likable. Best of all, he survives to reappear in the next book of this new series."—The Free-Lance Star on Zero Day

"Zero Day is a nifty, paranoid thriller disguised as a murder mystery, and Baldacci advances it at a speedy clip with a nice mix of intrigue, tantalizing clues and the occasional explosion...Baldacci's books are fast-paced battles between good and evil."—Richmond Times Dispatch on Zero Day