A Bend in the Road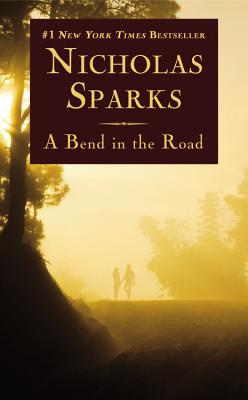 A Bend in the Road
Grand Central Publishing, Mass Market Paperbound, 9781455574063, 414pp.
Publication Date: December 17, 2013
* Individual store prices may vary.
Shop Local
Enter your zip code below to find indies closest to you.
Description
Miles Ryan's life seemed to end the day his wife was killed in a hit-and-run accident two years ago. As deputy sheriff of New Bern, North Carolina, he not only grieves for her and worries about their young son Jonah but longs to bring the unknown driver to justice. Then Miles meets Sarah Andrews, Jonah's second-grade teacher. A young woman recovering from a difficult divorce, Sarah moved to New Bern hoping to start over. Tentatively, Miles and Sarah reach out to each other...soon they are falling in love. But what neither realizes is that they are also bound together by a shocking secret, one that will force them to reexamine everything they believe in-including their love.
About the Author
Nicholas Sparks is the author of over a dozen novels. In 1994, at the age of twenty-eight, he wrote The Notebook over a period of six months. In October 1995, rights to The Notebook were sold to Warner Books. It was published in October 1996, and he followed that with Message in a Bottle, A Walk to Remember, The Rescue, A Bend in the Road, Nights in Rodanthe, The Guardian, The Wedding, Three Weeks with My Brother, True Believer, and At First Sight. All were domestic and international bestsellers and were translated into more than forty languages. The movie version of Message in a Bottle was released in 1999, A Walk to Remember was released in 2002, and The Notebook was released in 2004. The average domestic box office gross per film was $56 million with another $100 million in DVD sales making the novels by Nicholas Sparks one of the most successful franchises in Hollywood. He lives in North Carolina with his wife and children.
Praise For A Bend in the Road…
"Sweet, accessible, uplifting."

"A powerful tale of true love."