Outlaw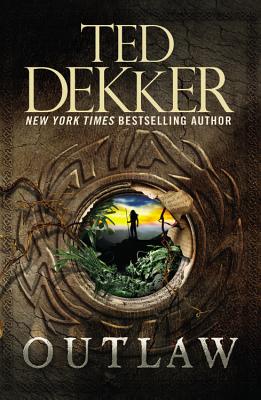 Outlaw
Center Street, Paperback, 9781455578535, 344pp.
Publication Date: June 10, 2014
* Individual store prices may vary.
Not Currently Available for Direct Purchase
or
Shop Local
Enter your zip code below to purchase from an indie close to you.
Description
" The story of how I, Julian Carter, and my precious two-year old son, Stephen, left Atlanta Georgia and found ourselves on a white sailboat, tossed about like a cork on a raging sea off of Australia's northern tip in 1963, is harrowing.
But it pales in comparison to what happened deep in the jungle where I was taken as a slave by a savage tribe unknown to the world. Some places dwell in darkness so deep that even God seems to stay away.
There, my mind was torn in two by the gods of the earth. There, one life ended so another could begin.
Some will say I was a fool for making the choices I made. But they would have done the same. They, too, would have embraced death if they knew what I knew, and saw through my eyes.
My name is Julian and this is my story. But more, it is the story of my son who was born to change the world."
From deep in the impenetrable jungles where "New York Times "bestselling author Ted Dekker was born and raised, comes OUTLAW, an epic adventure of two worlds that perhaps only he could write. Full of harrowing twists, sweeping violence, and wild love, Outlaw takes us beyond the skin of this world to another unseen.
About the Author
Ted Dekker is a New York Times bestselling author of more than thirty novels. He is known for thrillers that combine adrenaline-laced plots with incredible confrontations between good and evil. After many years of success in the corporate world, Dekker traded corporate life for wide range of entrepreneurial pursuits that included buying and selling businesses, healthcare services, and marketing. In the early nineties while visiting a friend who had just written a book, Dekker decided to pursue a long held desire to be a novelist. Over the course of two years he wrote two full length novels before starting from scratch and rewriting both. He sold his business, moved his family to the mountains of Western Colorado, and began writing full-time on his third novel. Two years and three novels later his first novel was published. Dekker's novels have sold over 10 million copies worldwide. Two of his novels, Thr3e and House, have been made into movies with more in production. Dekker resides in Austin, Texas, with his wife, Lee Ann, and one of their daughters.
Praise For Outlaw…
"Dekker, the profilic best-selling author of more than 20 books including the "Book of Mortals" series and "The Circle" trilogy, draws on his exotic Indonesian childhood for his new thrilling adventure saga. . .Combining a rich visual portrait of a Stone Age civilization and a surprising spiritual redemption, this excellent book will engage suspense and historical fiction readers."
-Library Journal, starred review

Told with gritty realism to match The Hunger Games, Ted Dekker's Outlaw is an epic story of triumph over trial and the far-reaching power of great personal sacrifice.
-Novel Crossing

"Dekker's crossed a new threshold with OUTLAW. It's like nothing he's ever written, while at the same time, touching on the themes that made his previous works enjoyable. You can tell through the story that he's excited about the plot and the story and the message, and hopes that along the journey of reading, readers will go through just a bit of the journey he took when writing it. It's an astounding novel. But the most exciting part of this story is where it's going."
-Life Is Story

"THE SANCTUARY may make you wonder if prisons manufacture more criminals than they rehabilitate. The vivid descriptions and drama are gripping, and the alternating POVs add depth to the characters and story. Dekker reminds us that we are all prisoners, though it may be our minds, vs. prison bars, holding us captive."

-RT Book Reviews, 4 1/2 Stars TOP PICK