If Looks Could Kill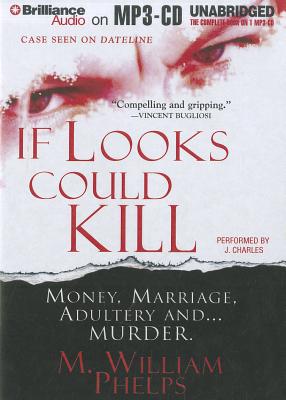 If Looks Could Kill
Brilliance Audio, MP3 CD, 9781455855940
Publication Date: February 2012
* Individual store prices may vary.
Shop Local
Enter your zip code below to find indies closest to you.
Description
A great true crime story Readers will feel the effects of Phelps skill from beginning to end. - Stephen Singular Big and brash, Jeff Zack didn t hide his rough lifestyle. And when he died, it was in plain sight: executed in the parking lot of a BJ's Wholesale Club in Akron, Ohio, by a motorcycle-riding assassin dressed in black. Phelps uses a unique combination of investigative skills and narrative insight to give readers an exclusive, insider's look. - Anne Bremner Jeff Zack's murder stunned investigators - but then, so did his life. A long list of people might have had reasons to want Zack dead, including the loyal wife he had humiliated and the wealthy nightclub owner whose wife - a blond, hard-bodied beauty queen - he openly dated. But the truth would get even stranger Phelps is a first-rate investigator. - Dr. Michael M. Baden In this shocking true story of adultery, mind games, lies, wealth and sexual liaisons in upscale Middle America, true-crime master M. William Phelps tells the astounding story of a man who loved the wrong woman - and was brutally murdered by a killer with the deadliest possible motive of all
About the Author
Investigative journalist M. William Phelps is the author of I ll Be Watching You, If Looks Could Kill, Because You Loved Me, Murder in the Heartland, Perfect Poison, Lethal Guardian, Every Move You Make, and Sleep in Heavenly Peace. He has appeared on dozens of national radio and television programs, including Good Morning America, Court TV, The Discovery Channel, Geraldo at Large, and Montel Williams, and has consulted for the Showtime cable television series Dexter. He lives in a small Connecticut farming community with his wife and children.

Charles has more than 40 years experience in professional theatre, radio, television, and film. He trained in theatre at Michigan State University and Carnegie Tech.