World Beer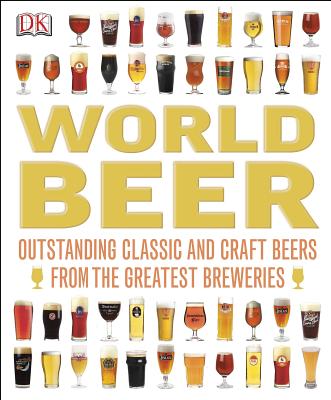 World Beer
DK Publishing (Dorling Kindersley), Hardcover, 9781465414380, 300pp.
Publication Date: September 2013
* Individual store prices may vary.
Shop Local
Enter your zip code below to find indies closest to you.
Description
"World Beer" explores the renaissance of beer, explaining the brewing process, beer history, and the finer points of beer appreciation. The stories of major beer producing nations are explored in depth, focusing on their local beer styles and the breweries that made them famous.
From the face-smacking intensity of ultra-hopped IPAs to sweet-and-smoky porters, "World Beer" showcases beers by brewery, telling the story of today's top brewing innovators and their brews. There are evocative tasting notes for both core and seasonal beers in addition to food pairing suggestions to get the most out of each glass.
About the Author
Tim Hampson is a writer and regular broadcaster on beer and public houses. Chairman of the British Guild of Beer Writers, his work appears in the "Telegraph, Food & Travel" magazine, "What's Brewing", and "Morning Advertiser". He has also appeared on BBC Good Food Live and Sky TV.

Stan Hieronymus is one of America's leading writers on beer and brewing. He has authored or contributed to more than ten books, including the successful 2012 release of For the Love of Hops and Brewing with Wheat in 2010. His work appears regularly in many periodicals, including All About Beer magazine, DRAFT and Imbibe. Hieronymus is the editor of RealBeer.com and currently resides in St. Louis, MO.


Praise For World Beer…
"[B]eautiful photography, informative capsules and full-page synopses on brewers." – The Plain Dealer, Cleveland's Daily Newspaper
"Encyclopedic in scope, this book is a craft-beer lover's dream, with details about more than 800 breweries and 1,000 beers from Europe, the Americas, Asia, Australia and Africa." – The Tampa Tribune
"This is the kind of book to drink a beer over. The photography is top-notch, particularly the hundreds of bottle labels reproduced in high quality throughout. Verdict: Recommended to budding craft beer enthusiasts seeking a broader…understanding of world beer culture delivered in package that's easy on the eyes." – Library Journal