Plugged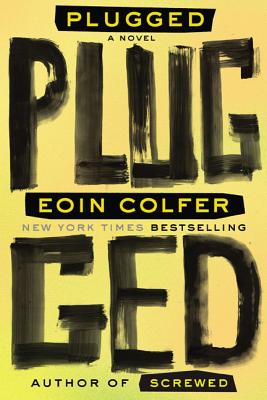 Plugged
Overlook Press, Paperback, 9781468300611, 254pp.
Publication Date: April 30, 2013
* Individual store prices may vary.
Buy Now
or
Shop Local
Enter your zip code below to purchase from an indie close to you.
Description
In the tradition of Elmore Leonard and Carl Hiaasen, "Plugged" tells the story of Daniel McEvoy, an Irish bouncer at a seedy New Jersey club. Daniel has a problem. Well, he has several, but the worst is that the girl he loves was just murdered. Then more people around him start dying--and not of natural causes. Suddenly Daniel's got the mob, cops, and an unstable lovesick neighbor after him, and the only clue points towards the crooked doctor who gave him hair implants before vanishing into thin air. Luckily--or perhaps unluckily--he has the help of a volatile detective, a permanently hungover army psychologist, and a mischievous ghost.
In "Plugged," Colfer, beloved by millions for his Artemis Fowl series, has written a hilarious tour de force thriller of head-spinning plot twists, compulsive in the tradition of Carl Hiaasen's best work--a "pitch-perfect comic noir" ("Publishers Weekly," starred review). Complete with the best banter this side of Elmore Leonard's Detroit, "Plugged" will leave you shocked, awed, and wanting more.
About the Author
Eoin Colfer is the internationally bestselling author of the Artemis Fowl series, as well as several standalone novels, including the highly acclaimed Airman. His newest series is W.A.R.P. Eoin was born and raised in Ireland, where he was appointed Children's Laureate. Eoin has two imaginary friends who are hilarious because they insist they are his actual sons and need stuff like food and clothing.