The Carp Castle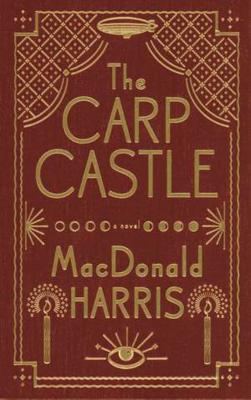 The Carp Castle
Overlook Books, Hardcover, 9781468306941, 304pp.
Publication Date: September 12, 2013
* Individual store prices may vary.
Shop Local
Enter your zip code below to find indies closest to you.
Description
A sly, sexy, and profoundly haunting work, "The Carp Castle" is the story of a disparate group of strangers adrift and confused in the decade after the First World War. These haunted men and broken women find themselves bound together by an ineffable force: the seductive spell cast by a mysterious woman named Moira--one part mystic, one part cult leader, one part prophet.
"The Carp Castle" introduces us to these misfits--to the unemployed American metaphysician, the perpetually ill English nurse, the guilt-ridden German captain, and a handful of others--as they board an airship called The League of Nations, which will, perhaps, deliver them to the promised land.
Exuberantly written and rich with historical ironies, " The Carp Castle" is a remarkable final statement from MacDonald Harris, praised by the "Chicago Tribune" as "a gifted craftsman, a meticulous writer whose powers as a storyteller are as compelling as the sexual tensions he imagines."
Praise for the work of MacDonald Harris:
"A delight . . . Harris's sympathy for such a range of characters in their crazinesses, their various kinds of loneliness, their sheer comedy is wonderful. I think "The Carp Castle" is] one of his very best." --Philip Pullman
"Every so often, one discovers a novel that simply stays with you, that haunts your imagination for days after it's closed and put back on the shelf. "The Balloonist" is that kind of book." --Michael Dirda, "The Washington Post.
About the Author
Donald Heiney (MacDonald Harris was a pseudonym) was born in 1921 and died in 1993. He is the author of sixteen novels, including The Balloonist and Tenth. In 1982, he received the Award in Literature of the American Academy and Institute of Arts and Sciences for the sum of his work.