The Chalice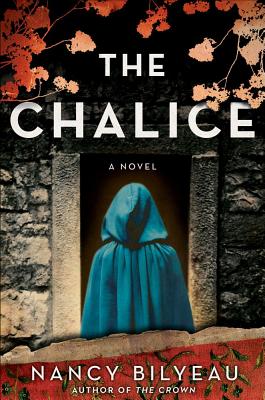 The Chalice
Touchstone Books, Hardcover, 9781476708652, 485pp.
Publication Date: March 5, 2013
* Individual store prices may vary.
Buy at Local Store
Enter your zip code below to purchase from an indie close to you.
or
Not Currently Available for Direct Purchase
Description
In the next novel from Nancy Bilyeau after her acclaimed debut The Crown, novice Joanna Stafford plunges into an even more dangerous conspiracy as she comes up against some of the most powerful men of her era.
In the midst of England's Reformation, a young novice will risk everything to defy the most powerful men of her era.
In 1538, England's bloody power struggle between crown and cross threatens to tear the country apart. Novice Joanna Stafford has tasted the wrath of the royal court, discovered what lies within the king's torture rooms, and escaped death at the hands of those desperate to possess the power of an ancient relic.
Even with all she has experienced, the quiet life is not for Joanna. Despite the possibilities of arrest and imprisonment, she becomes caught up in a shadowy international plot targeting Henry VIII himself. As the power plays turn vicious, Joanna realizes her role is more critical than she'd ever imagined. She must choose between those she loves most and assuming her part in a prophecy foretold by three seers. Repelled by violence, Joanna seizes a future with a man who loves her. But no matter how hard she tries, she cannot escape the spreading darkness of her destiny.
To learn the final, sinister piece of the prophecy, she flees across Europe with a corrupt spy sent by Spain. As she completes the puzzle in the dungeon of a twelfth-century Belgian fortress, Joanna realizes the life of Henry VIII as well as the future of Christendom are in her hands--hands that must someday hold the chalice that lies at the center of these deadly prophecies. . . .
Praise For The Chalice…
"A brilliant and gripping page-turner…A fascinating blend of politics, religion, mysticism and personal turmoil. Well-researched and filled with sumptuous detail, it follows Joanna's early life from Bilyeau's début novel, The Crown, but this book easily stands on its own. Bilyeau fills in the blanks from her earlier work while leaving the reader both wanting to read the first book and eagerly awaiting the next. This is a must-read for lovers of historical fiction."



"English history buffs and mystery fans alike will revel in Nancy Bilyeau's richly detailed sequel to The Crown."



"The novel is riveting, and provides fascinating insight into the lives of displaced nuns and priests during the tumultuous Tudor period. Bilyeau creates fully realized characters, with complex actions and emotions, driving the machinations of these historic personages."



"Bilyeau sends her plucky former novice back into the intrigue-laden court of Henry VIII."



"Bilyeau continues from her first novel the subtle, complex development of Joanna's character and combines that with a fast-paced, unexpected plot to hold the reader's interest on every page . . . history and supernatural mysticism combine in this compelling thriller."



"Superbly written, well researched."



"Bilyeau paints a moving portrait of Catholicism during the Reformation and of reclusive, spiritual people adjusting to the world outside the cloister. This intriguing and suspenseful historical novel pairs well with C. J. Sansom's Dissolution (2003) and has the insightful feminine perspective of Brenda Rickman Vantrease's The Heretic's Wife (2010)."



"I loved the story, the characters, and the rich detail of the novel, making you feel you are there with Joanna on every page. So much emotion and drama- as well as facts to keep you riveted from the first page. And surprise twists for even the most hard to please mystery fans! I loved it."

-Bonnie Sommerville


"[A] layered book of historical suspense."



"The Chalice is a compelling and pacey time machine to the 16th Century. And when you're returned to the present, you'll have enjoyed an adventure and gained a new perspective on a past you'd wrongly thought to be a done deal."


-Andrew Pyper, author of The Demonologist