Children of the Jacaranda Tree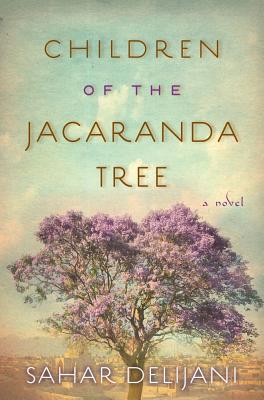 Children of the Jacaranda Tree
Atria Books, Hardcover, 9781476709093, 282pp.
Publication Date: June 18, 2013
* Individual store prices may vary.
Buy at Local Store
Enter your zip code below to purchase from an indie close to you.
or
Not Currently Available for Direct Purchase
Description
Sold in 70 countries around the world, translated into 25 languages, hailed by Khaled Hosseini, author of And the Mountains Echoed and The Kite Runner, who calls it "a celebration of the human heart's eternal yearning for freedom." This is Children of the Jacaranda Tree. Neda is born in Tehran's Evin Prison, where her mother is allowed to nurse her for a few months before the arms of a guard appear at the cell door one day and, simply, take her away. In another part of the city, three-year-old Omid witnesses the arrests of his political activist parents from his perch at their kitchen table, yogurt dripping from his fingertips. More than twenty years after the violent, bloody purge that took place inside Tehran's prisons, Sheida learns that her father was one of those executed, that the silent void firmly planted between her and her mother all these years was not just the sad loss that comes with death, but the anguish and the horror of murder. These are the Children of the Jacaranda Tree. Set in post-revolutionary Iran from 1983 to 2011, this stunning debut novel follows a group of mothers, fathers, children, and lovers, some related by blood, others brought together by the tide of history that washes over their lives. Finally, years later, it is the next generation that is left with the burden of the past and their country's tenuous future as a new wave of protest and political strife begins. Children of the Jacaranda Tree is an evocative portrait of three generations of men and women inspired by love and poetry, burning with idealism, chasing dreams of justice and freedom. Written in Sahar Delijani's spellbinding prose, capturing the intimate side of revolution in a country where the weight of history is all around, it is a moving tribute to anyone who has ever answered its call.
Praise For Children of the Jacaranda Tree…
"Delijani shows us again and again that regaining a childhood is impossible; death stories take that away. She shows that there is rarely a time for going back. Choices are made, lovers must leave, and secrets remain. The truths of the book are truths of our own lives. The hope that Delijani offers to us is that the next generation will understand the gifts and sacrifices made for them and go forward.... Children of the Jacaranda Tree is worth talking about, passing on to a friend, and re-reading for its beauty."

"Set in post-revolutionary Iran, Delijani's gripping novel is a blistering indictment of tyranny, a poignant tribute to those who bear the scars of it, and a celebration of the human heart's eternal yearning for freedom."
-Khaled Hosseini, author of The Kite Runner and And the Mountains Echoed

"Delijani is exceptionally talented as a writer, and the subject matter is both compelling and timely.... [A] searing and somber slice-of-life novel, centered around children whose parents were singled out for persecution by the Iranian government... [Delijani] scores a win with her grittiness and uncompromising realism."

"Filled with compelling characters and poetic language, this beautiful and poignant novel highlights the unbreakable bond between parent and child, and a people's passionate dedication to their homeland, despite its many flaws."
-Booklist

"Heartbreakingly heroic."

"This deeply personal account of the rich, lustrous tapestry of life, family, love and searing loss amid the Iranian revolution moved me to tears more than once. Like the characters of Children Of The Jacaranda Tree, Delijani herself is a revolutionary: a fiercely brave, beautiful and unflinching new voice."
-Abigail Tarttelin, author of Golden Boy

"The way [Delijani] describes the tensions between young people in love is extraordinary."

"Delijani's debut is full of rich characters, meticulously developed. Their authenticity draws the reader into their experiences, making it difficult to remain unaffected.... Children of the Jacaranda Tree is an enlightening look at—and a reminder of—the individual human element in the larger movements of politics and history. Given its autobiographical roots, Children of the Jacaranda Tree is an especially admirable and brave debut."

"Children of the Jacaranda Tree is a beautifully rendered tale that reads almost like a collection of connected short stories, with characters' perspectives and histories being unveiled as they intersect with one another."

"A literary triumph.... Incredibly, Delijani manages to convey so much in her gorgeous, gripping debut novel. The result is a striking portrait of Iranian life that is as intimate and magical as the Jacaranda tree itself."
Sunday, Jun 16, 2013
Sahar Delijani was born in an Iranian prison, where her parents were held as political activists. Her debut novel, Children of the Jacaranda Tree, is inspired by true stories of the post-revolutionary Iran she was born into and follows the rippling effects of oppression forward into the present. More at NPR.org