The Scent of Pine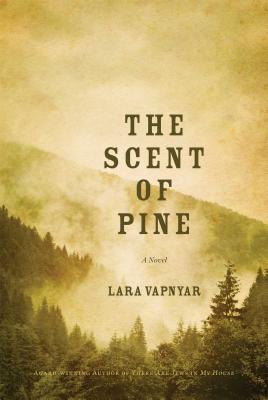 The Scent of Pine
Simon & Schuster, Hardcover, 9781476712628, 180pp.
Publication Date: January 7, 2014
* Individual store prices may vary.
Shop Local
Enter your zip code below to find indies closest to you.
Description
In her newest novel, award-winning author Lara Vapnyar—"a talented writer, possessed of an ample humor and insight and a humane sensibility" (The New York Times Book Review)—tells a provocative tale of sexual awakening, youthful romanticism, and the relentless search for love.
"Don't say 'the rest of your life!' it fills me with such horror!"

Though only thirty-eight, Lena finds herself in the grips of a midlife crisis. She feels lost in her adoptive country, her career is at a dead end, and her marriage has tumbled into a spiral of apathy and distrust—it seems impossible she will ever find happiness again. But then she strikes up a precarious friendship with Ben, a failed artist turned reluctant academic, who is just as lost as she is. They soon surprise themselves by embarking on an impulsive weekend adventure, uncharacteristically leaving their middle-aged responsibilities behind. On the way to Ben's remote cabin in Maine, Lena begins to talk, for the first time in her life, about the tumultuous summer she spent as a counselor in a Soviet children's camp twenty years earlier, when she was just discovering romance and her own sexuality. At a time when Russia itself was in turmoil, the once-placid world of the camp was equally unsettled, with unexplained disappearances and mysterious goings-on among the staff; Lena and her friend Inka were haunted by what they witnessed, or failed to witness, and by the fallout from those youthful relationships.

As Lena opens up to Ben about secrets she has long kept hidden, they begin to discover together not only the striking truths buried in her puzzling past, but also more immediate, passionate truths about the urgency of this short, stolen time they have together.

Beautifully told with Vapnyar's characteristic empathy, deadpan humor, and striking honesty, The Scent of Pine weaves themes of ambition, loneliness, longing, and the fickle nature of desire into a stirring and unforgettable love story.
About the Author
Lara Vapnyar moved from Moscow to Brooklyn in 1994. Knowing very little English, she quickly picked up the language and soon began writing in it. She is the author of two story collections, "There are Jews in My House" and "Broccoli and Other Tales of Food and Love", and a novel, "Memoirs of a Muse". She lives in New York City with her family.