Las Normas de la Casa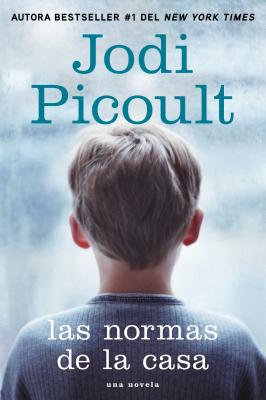 Las Normas de la Casa
Atria Books, Paperback, 9781476728360, 693pp.
Publication Date: November 26, 2013
* Individual store prices may vary.
Buy Now
or
Shop Local
Enter your zip code below to purchase from an indie close to you.
Description
Mas alla del cociente intelectual de un genio, de su memoria fotografica, sus citas cinematograficas o sus increibles conocimientos sobre criminalistica, lo que los demas ven en Jacob Hunt es su asperger. Un sindrome que le impide interpretar de manera correcta las situaciones sociales. Su madre Emma, una mujer divorciada, ha construido la vida de su familia alrededor de las necesidades de su hijo mayor, aun a costa de su carrera y casi ignorando a su otro hijo Theo. Pero cuando la pequena ciudad donde viven se ve sacudida por un terrible asesinato y la policia acude a interrogar a Jacob como sospechoso, todos esos comportamientos caracteristicos del asperger no mirar a los ojos, los tics nerviosos, la carencia de emotividad se vuelven en su contra como una confesion de culpabilidad, y esa vida cuidadosamente labrada por Emma, y que tanto esfuerzo le ha costado, se viene abajo.
"Las normas de la casa," bestseller numero 1 del "New York Times," orquestada por una de las autoras mas leidas en el mundo, dibuja una novela negra con argumento judicial, humor y una desbordante profundidad psicologica. Jacob es culpable de decir cosas inapropiadas, es culpable de sacar de sus casillas a su hermano Theo; es culpable de todas aquellas cosas extranas para la gente que no comprende lo que es vivir con el sindrome de asperger. Jacob Hunt es diferente.
About the Author
Jodi Picoult is the author of twenty-two novels, including the #1 New York Times bestsellers The Storyteller, Lone Wolf, Between the Lines, Sing You Home, House Rules, Handle with Care, Change of Heart, Nineteen Minutes, and My Sister's Keeper. She lives in New Hampshire with her husband and three children.