I've Got You Under My Skin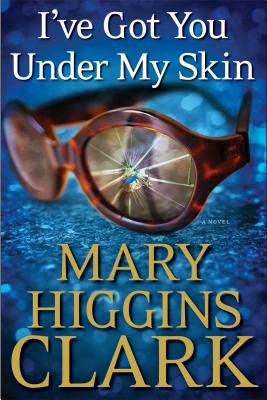 I've Got You Under My Skin
Simon & Schuster, Hardcover, 9781476749068, 303pp.
Publication Date: April 1, 2014
* Individual store prices may vary.
Shop Local
Enter your zip code below to find indies closest to you.
Description
When Laurie Moran's husband was brutally murdered, only three-year-old Timmy saw the face of his father's killer. Five years later his piercing blue eyes still haunt Timmy's dreams. Laurie is haunted by more--the killer's threat to her son as he fled the scene: "Tell your mother she's next, then it's your turn . . ."
Now Laurie is dealing with murder again, this time as the producer of a true-crime, cold-case television show. The series will launch with the twenty-year-old unsolved murder of Betsy Powell. Betsy, a socialite, was found suffocated in her bed after a gala celebrating the graduation of her daughter and three friends. The sensational murder was news nationwide. Reopening the case in its lavish setting and with the cooperation of the surviving guests that night, Laurie is sure to have a hit on her hands. But when the estranged friends begin filming, it becomes clear each is hiding secrets . . . small and large.
And a pair of blue eyes is watching events unfold, too . . .
About the Author
Mary Higgins Clark's books are worldwide bestsellers. In the US alone, her books have sold more than 100 million copies. Her latest suspense novel, "The Lost Years", was published by Simon & Schuster in April 2012. She is an active member of Literacy Volunteers. She is the author of thirty previous suspense novels, three short story collections, a historical novel, a memoir, and two children's books. She is coauthor with her daughter, Carol Higgins Clark, of five suspense novels. Two of her novels were made into feature films and many of her other works into TV films. Mary Higgins Clark is married to John Conheeney and they live in Saddle River, New Jersey.