All or Nothing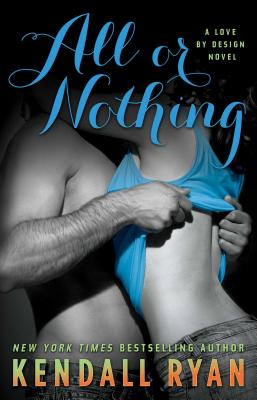 All or Nothing
Atria Books, Paperback, 9781476764641, 258pp.
Publication Date: September 9, 2014
* Individual store prices may vary.
Buy at Local Store
Enter your zip code below to purchase from an indie close to you.
or
Buy Here
Description
You've met Ben Shaw. Now meet Braydon Kincaid, the devil-may-care male model who nearly stole the show in "Working It "by "New York Times "bestselling author Kendall Ryan.
As one of the world's most sought-after male models, Braydon is no stranger to the finer pleasures in life. The last thing he wants to do is limit himself, especially when it comes to women. His best friend, Ben, might've settled down, but Braydon doesn't want to waste his youth on the messy complications of commitment. He wants fun. He wants easy.
Ellie isn't looking for a casual relationship, but her tough and sassy personality instantly attracts Braydon, who proposes a "friends with benefits" arrangement. Unable to resist the powerful pull of the charming bad boy, Ellie eventually relents, though she longs for all-consuming love.
As the two spend more time together, Ellie soon realizes that Braydon's posing skills extend off the runway. His carefully crafted facade masks a secret hurt that he's reluctant to share with Ellie, even as they embark on a passionate affair that sends them hurtling toward a fate neither expected. Can Ellie risk her heart while she waits for Braydon to let her in, or will she be forced to demand all or nothing?
About the Author
A New York Times, Wall Street Journal, and USA Today bestselling author of more than 18 titles, Kendall Ryan has sold more than a million ebooks and her books have been translated into several languages in countries around the world. She's a traditionally published author with Simon & Schuster and Harper Collins UK, as well as enjoying success as an independently published author. Since she first began self-publishing in 2012, she's appeared at #1 on Barnes & Noble and iBooks charts around the world. Her books have also appeared on the New York Times and USA Today bestseller list two dozen times.