You Know What You Have to Do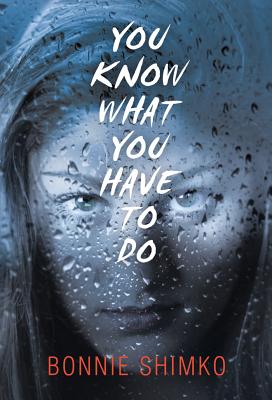 You Know What You Have to Do
Amazon Childrens Publishing, Hardcover, 9781477816424, 230pp.
Publication Date: March 2013
* Individual store prices may vary.
Shop Local
Enter your zip code below to find indies closest to you.
Description
You do not kill a man in cold blood and then talk your way out of it. Other than her real name Mary-Magdalene Feigenbaum fifteen-year-old Maggie's problems seem ordinary. She has tiffs with her too-critical mother, a crush on her cute psychologist, and worries that her only friend fellow outcast Abigail is morphing into a popular girl, leaving her behind. But Maggie has a few not-so-ordinary problems. A voice in her head is telling her to kill. And not just anyone. Each time the target is a person who has done something terrible to someone Maggie cares for. You know what you have to do, the voice commands. Maggie struggles to resist, but the voice is relentless. And as its demands escalate, her world begins to crumble. With rising suspense, this story of psychological horror introduces a narrator whose own unique voice and irreverent humor are unforgettable an unlikely hero fighting a desperate battle against incomprehensible evil.
About the Author
Bonnie Shimko is a former teacher and the author of several novels, including The Private Thoughts of Amelia E. Rye, a 2011 ALA Best Book for Young Adults and Letters in the Attic, winner of the Lambda Literary Award. She lives in Plattsburgh, New York.