Gates of Thread and Stone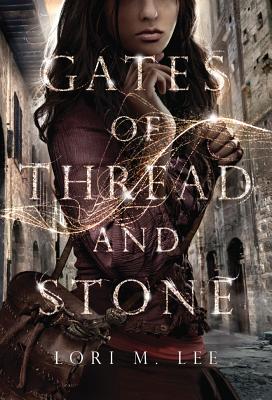 Gates of Thread and Stone
Skyscape, Hardcover, 9781477847206, 335pp.
Publication Date: August 5, 2014
* Individual store prices may vary.
Buy at Local Store
Enter your zip code below to purchase from an indie close to you.
or
Not Currently Available for Direct Purchase
Description
""Gates of Thread and Stone" is a fast-paced, heart-wrenching whirl of a story full of magic, immortals, and a romance that will leave readers gasping for more. I adored the tough, scrappy narrator and fell in love with the boy chasing after her heart. Lori M. Lee introduces us to a fantasy world unlike any other and gives us the first taste of an epic love story in the making. I can t wait for more " Mindee Arnett, "The Nightmare Affair" series and "Avalon" series
"A thrilling adventure in a vivid world, "Gates of Thread and Stone" is the kind of book you want to read both fast and slow: fast to find out what happens next and slow to savor the journey. I couldn't put it down." Sarah Beth Durst
"Lee has woven a captivating fantasy that will thread its way into your heart and pull you into a world of magic and intrigue." Christina Farley, "Gilded"
""Gates of Thread and Stone" is inventive, romantic, and gripping. I was hooked from the first page " Amy Tintera, "Reboot" and "Rebel"
"Lori M. Lee excels in building a world of intrigue, oppression, and magic amidst a Labyrinth setting as twisted and winding as the secrets hidden inside her characters hearts. Fans of strong heroines who don t need a boy to hold their hands, action-packed fighting scenes, and whispers of steampunk and mythology, will find themselves wishing they, too, could manipulate the threads of time, if only to stay inside the story a little longer." A.G. Howard, author of the critically acclaimed "Splintered" series.