THE SEVEN YEAR KING (THE FAERIE RING #3)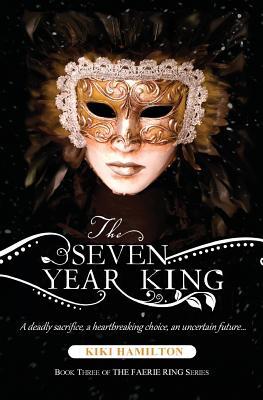 THE SEVEN YEAR KING (THE FAERIE RING #3)
Fair Wind Books, Paperback, 9781481247450, 320pp.
Publication Date: May 2013
* Individual store prices may vary.
Shop Local
Enter your zip code below to find indies closest to you.
Description
Book Three of THE FAERIE RING Series... It is the seventh year—the time when the UnSeelie Court must pay a tithe to Seelie royalty to remain a separate entity. Sacrificed at midnight on Samhain, the UnSeelies call their offering the Seven Year King. This time, Donegal plans to sacrifice someone Tiki loves. To make matters worse, Fiona disappears, Johnny lies near death, and the threat of the liche comes closer. Tiki's only hope is that she and Rieker can find an ancient faerie treasure and outsmart the Winter King before the turning of the seasons. In this third book of The Faerie Ring series, Tiki is pulled between two worlds—and unable to find peace in either. A deadly sacrifice, a heartbreaking choice, an uncertain future…
About the Author
Kiki Hamilton is the author of THE FAERIE RING fantasy series, the YA contemp, THE LAST DANCE and the forthcoming new fantasy series, THE MIDNIGHT SPY. She believes in magic and the idea of hidden worlds co-existing with our own. Kiki lives near Seattle, though she dreams of living in London one day.
Praise For THE SEVEN YEAR KING (THE FAERIE RING #3)…
"THE SEVEN YEAR KING is a solid YA fantasy with moments of brilliance. Hamilton's prose contains moments of pure, poetic beauty that ensnare the reader with their magic." - Kirkus Reviews