The Coincidence of Coconut Cake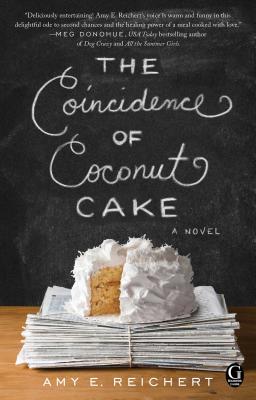 The Coincidence of Coconut Cake
Gallery Books, Paperback, 9781501100710, 336pp.
Publication Date: July 21, 2015
* Individual store prices may vary.
Buy at Local Store
Enter your zip code below to purchase from an indie close to you.
or
Buy Here
Description
"You ve Got Mail" meets "How to Eat a Cupcake "in this delightful novel about a talented chef and the food critic who brings down her restaurant whose chance meeting turns into a delectable romance of mistaken identities.
In downtown Milwaukee, Wisconsin, Lou works tirelessly to build her beloved yet struggling French restaurant, Luella's, into a success. She cheerfully balances her demanding business and even more demanding fiance until the morning she discovers him in the buff with an intern.
Witty yet gruff British transplant Al is keeping himself employed and entertained by writing scathing reviews of local restaurants in the Milwaukee newspaper under a pseudonym. When an anonymous tip sends him to Luella's, little does he know he's arrived on the worst day of the chef's life. The review practically writes itself: underdone fish, scorched sauce, distracted service he unleashes his worst.
The day that Al's mean-spirited review of Luella's runs, the two cross paths in a pub: Lou drowning her sorrows, and Al celebrating his latest publication. As they chat, Al playfully challenges Lou to show him the best of Milwaukee and she's game but only if they never discuss work, which Al readily agrees to. As they explore the city's local delicacies and their mutual attraction, Lou's restaurant faces closure, while Al's column gains popularity. It's only a matter of time before the two fall in love but when the truth comes out, can Lou overlook the past to chase her future?
Set in the lovely, quirky heart of Wisconsin, "The Coincidence of Coconut Cake "is a charming love story of misunderstandings, mistaken identity, and the power of food to bring two people together.
About the Author
Amy E. Reichert, author of "The Coincidence of Coconut Cake" and "Luck, Love & Lemon Pie", loves to write stories that end well with characters you d invite to dinner. A wife, mom, amateur chef, Fix-It Mistress, and cider enthusiast, she earned her MA in English Literature and serves on her local library s board of directors.