The Beachcomber's Guide to Seashore Life of California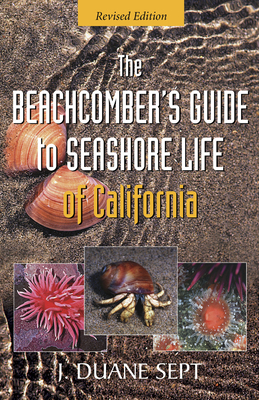 The Beachcomber's Guide to Seashore Life of California
Harbour Publishing, Paperback, 9781550174960, 304pp.
Publication Date: June 2009
* Individual store prices may vary.
Shop Local
Enter your zip code below to find indies closest to you.
Description
The California coast is one of the world's richest, most diverse habitats for intertidal marine life. It is also the site of one the world's greatest population concentrations and tourist destinations. Until now, the many millions of people living on and visiting California's coastline have gone without a guide to aid in exploring the abundant seashore life right under their noses. The revised edition of "The Beachcomber's Guide to Seashore Life of California" changes everything.In a book that is as visually stunning as it is informative, Duane Sept dedicates full-colour photographs and thorough descriptions to each of the most common plants and animals to be found along the saltwater shores of California. Each entry includes the most useful common names for the species along with the scientific or Latin name; a description of its distinguishing physical features or behaviour; and information on its size, habitat and range. There are also sections on understanding tides and intertidal habitats, lists of the best beachcombing sites in California and tips on how to observe seashore life in an ecologically friendly manner.Scientifically accurate, yet simple and straightforward in approach, "The revised edition of The Beachcomber's Guide to Seashore Life of California" is the perfect companion for every interested observer - the family or the school group, the Sunday beach-walker or the career naturalist.
About the Author
Duane Sept's passion for wildlife has brought him to study his subjects and to work with them throughout North America as a biologist, naturalist, writer, professional photographer, and environmental consultant. His photographs and writings have been published in numerous periodicals, books, displays, and calendars. He is the author of eighteen previous books, including "A Photographic Guide to Seashore Life in the North Atlantic: Canada to Cape Cod", and lives in Halfmoon Bay, British Columbia.