The Secret Life of Glenn Gould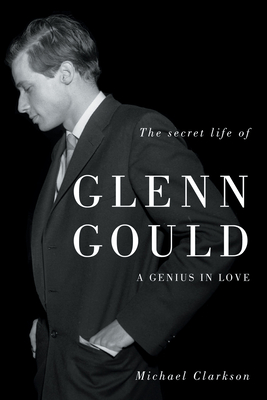 The Secret Life of Glenn Gould
A Genius in Love
ECW Press, Hardcover, 9781550229196, 292pp.
Publication Date: April 1, 2010
* Individual store prices may vary.
Buy at Local Store
Enter your zip code below to purchase from an indie close to you.
or
Buy Here
Description
Through the memories of his women and confidantes, this biography provides a fresh portrait of virtuoso pianist Glenn Gould, detailing his many motivations, dreams, quirks, and fears. Filled with personal stories from the people who were intimately involved with the man, this account shows how Gould, the world's greatest pianist in the 1950s and 1960s, was richly inspired by, and bared his soul at the keyboard to, the numerous women who stirred his hard-to-fetch emotions. Long considered to be an asexual, lonely, and egocentric figure, this exposéby examining the details about Gould's many love affairs and how they affected his life, music, and filmmakingpresents a unique perspective on one of the most enigmatic artists of the 20th century.
About the Author
Michael Clarkson is the author of "Intelligent Fear," "Pressure Golf," and "Quick Fixes for Everyday Fears." He is a former award-winning newspaper reporter, winning 11 national and international awards for his feature articles and investigative stories, including two National Newspaper Awards in Canada and a United States Health Care award. He was nominated for a Pulitzer Prize for his story on a rendezvous with reclusive author J. D. Salinger. He lives in Toronto, Ontario.
Praise For The Secret Life of Glenn Gould…
"Fans of Gould will welcome this addition to the canon, which, despite its limited, voyeuristic ambition, is both revealing and respectful."  Library Journal

"[Gould's] many bittersweet sexual affairs, here meticulously revealed and chronicled by Michael Clarkson, make compelling reading. The sensual Mr. Gould's Goldberg variations weren't entirely about Johann Sebastian Bach."  Peter C. Newman, journalist and bestselling author, Here Be Dragons


"[Clarkson] must be given credit for doggedness, clarity of writing, and enthusiasm."  Quill & Quire
"Already the subject of more than a dozen books, Gould is even more intriguing as a result of Clarkson's book."  The National Post
"This book contains fascinating information you cannot easily get anywhere else . . . Gould emerges as more human, and his extraordinary musical achievements become all the more remarkable." 
Winnipeg Free Press
"Clarkson shows himself to be a thoughtful commentator, offering the occasional salacious detail but opting for a decidedly respectful voice when recounting Gould's amorous, often bittersweet liaisons. . . . A fresh and fascinating look at the human side of genius."  Scene Magazine
"Clarkson is able to draw the reader into the soul of the one of the most eccentric, sensitive and haunted musical geniuses the world has ever produced. This is an amazingly detailed and well researched book that I couldn't put down."  Liona Boyd, CM, LLD