Leper Tango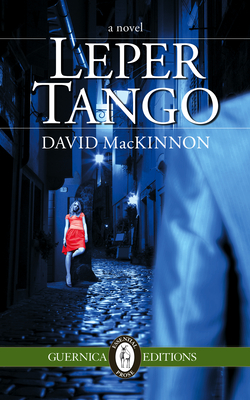 Leper Tango
Guernica Editions, Paperback, 9781550713671, 300pp.
Publication Date: June 1, 2012
* Individual store prices may vary.
Not Currently Available for Direct Purchase
or
Shop Local
Enter your zip code below to purchase from an indie close to you.
Description
Leper Tango is an end of millennium tale of an ambulance chasing lawyer who uses his ill-gotten gains to whore and drink in Paris, where he falls for a dead-end, suicidal femme fatale named Sheba. The first part of a trilogy of novels (The Graveyard Of The Innocents), some set in Europe and others set in Quebec, Leper Tango recounts the lunar trajectory of Franck Robinson - a self-confessed member of "the despised and despicable sub-species of skirt-chaser known as the john." During one of Franck's regular free-falls into the Parisian night, he meets Sheba, who moves from being Franck's favourite hooker to being Franck's obsession.