Africans Thought of It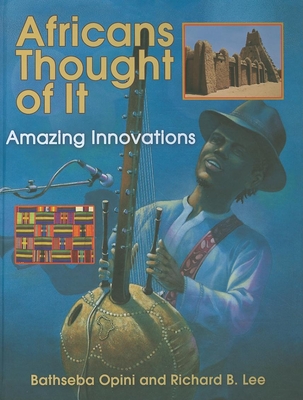 Africans Thought of It
Amazing Innovations
Annick Press, Hardcover, 9781554512775, 48pp.
Publication Date: February 2011
* Individual store prices may vary.
Buy Now
or
Shop Local
Enter your zip code below to purchase from an indie close to you.
Description
"The ingenuity of African peoples from ancient times to today."
Did you know that aloe vera -- now found in countless products, including sunscreens and soaps -- was first used by Africans? They ground it into powder and used it to treat burns and other skin conditions, and hunters used it to disguise their scent from animals. They also used the nutritious oil from the fruit of the oil palm tree in everything from cooking to medicines to wine. And the marimba, better known to us as the xylophone, is believed to have originated 700 years ago in Mali. Other unique African innovations include the technique of banana leaf art and using horns -- and hairdos -- to communicate important messages.
"Africans Thought of It" features descriptive photos and information-packed text that is divided into sections, including: Agriculture Food Medicine Music Architecture Games & Sports
This fourth book in Annick's successful We Thought of It series takes readers on a fascinating journey across the world's second largest continent to discover how aspects of its culture have spread around the globe.
About the Author


Richard B. Lee is Professor of Anthropology at the University of Toronto, author of The !Kung San (1979) and The Dobe Ju'hoansi (second edition, 1993), and co-editor, with Irven Devore, of Man and Hunter (1968) and Kalahari Hunter-Gatherers (1976), and, with Eleanor Leacok, of Politics and History in Band Societies (1982).