Liars and Fools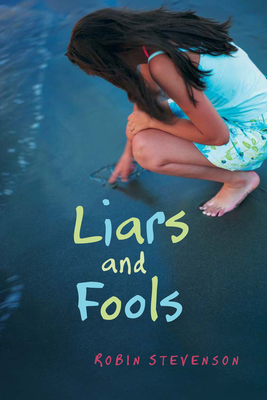 Liars and Fools
Orca Book Publishers, Paperback, 9781554692484, 246pp.
Publication Date: October 1, 2010
* Individual store prices may vary.
Shop Local
Enter your zip code below to find indies closest to you.
Description
Fiona's life changed forever when her mother died in a South Pacific sailing accident. One year later, everyone tells her it is time to move on. To Fiona, moving on means leaving her mother behind-something she has vowed never to do. But Fiona's father has started dating again. His new girlfriend, Kathy, is a professional psychic who claims she can predict the future and communicate with the dead. Fiona is sure she is a fraud, although she secretly longs for her abilities to be genuine. With the reluctant support of her best friend Abby, Fiona sets out to put an end to her father's new relationship by trying to prove, with decidedly mixed results, that Kathy is a liar.
About the Author
Robin Stevenson is the author of multiple books for children and teens. She spends most of her time writing, hanging out with her homeschooled son, and teaching creative writing to adults, teens and kids. She lives in Victoria, British Columbia, with her family. For more information, visit www.robinstevenson.com. Robin loves to hear from readers--and she always writes back.