My Lesbian Husband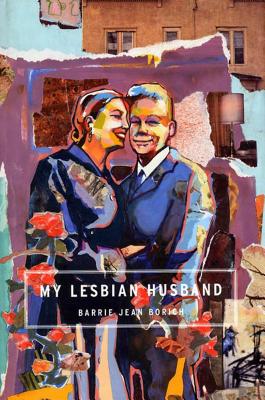 My Lesbian Husband
Landscapes of a Marriage
Graywolf Press, Hardcover, 9781555972929, 312pp.
Publication Date: August 1, 1999
* Individual store prices may vary.
Buy at Local Store
Enter your zip code below to purchase from an indie close to you.
or
Not Currently Available for Direct Purchase
Description
Winner of the American Library Association GLBT Book Award
Finalist for the Lambda Literary Award.
About the Author
Barrie Jean Borich is the winner of many literary awards and is the author of Restoring the Color of Roses (Firebrand Books), a memoir set in the Calumet region of Chicago where she grew up. Today she lives with her beloved, Linnea Stenson, in Minneapolis, Minnesota, and teaches at Hamline University and Minneapolis College of Art and Design.
Praise For My Lesbian Husband…
"In My Lesbian Husband, Barrie Jean Borich asks a fascinating question: do the names we give our relationships change their meanings? Each chapter entertains an aspect of this question with prose that is spirited, artful, anything but pat. Here is an author who takes neither love nor the power of language for granted, and her book is as provocative and lively as the love it evokes. An extraordinary performance by a writer who renews our wonder at the complexity of human connection."--Bernard Cooper

"Barrie Jean Borich wins my respect with her ingenious and original description of feelings which, for many, need translating into a familiar language. She writes about her lover and their life together with a rare deftness, clarity, and antic sense of humor, never strident or defensive, rather self-confident and as if she herself were curious to discover what she is thinking about their relationship."--Rosellen Brown

"In language as charged as the air between lovers, Barrie Jean Borich offers us a gorgeous and tender aria to marriage. She tells of discovering with astonishment, through twelve years of devotion to the same sturdy woman, how much she delights in fidelity. She tells of slowly weaving her unsanctioned love into the fabric of her family, in among brothers and sisters-in-law, among nieces and nephews and wary parents. She describes the alchemy of turning a house into a home. Through it all, she writes like a woman possessed-- enraptured by the sensual pleasures of words, by the power of stories, by the gravity of neighborhood. She reminds us that marriage is made not by the joining of bodies shaped a certain way, but by the joining of two lives, careers, and histories in one place, in one embrace."--Scott Russell Sanders