I Curse the River of Time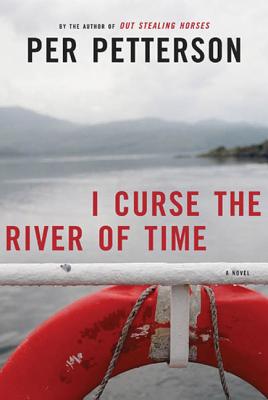 I Curse the River of Time
Graywolf Press, Hardcover, 9781555975562, 233pp.
Publication Date: August 3, 2010
* Individual store prices may vary.
Buy at Local Store
Enter your zip code below to purchase from an indie close to you.
or
Not Currently Available for Direct Purchase
Description
An enthralling novel of a mother and son's turbulent relationship from the author of "Out Stealing Horses"
""
Norway, 1989: Communism is unraveling all over Europe. Arvid Jansen, thirty-seven, is trying to bridge the yawning gulf that opened up years earlier between himself and his mother. He is in the throes of a divorce, and she has just been diagnosed with cancer.
Over a few intense autumn days, Arvid struggles to find a new footing in his life. As he attempts to negotiate the present changes around him, he casts his mind back to holidays on the beach with his brothers, and to the early days of his courtship. Most importantly, he revisits the idealism of his communist youth, when he chose the factory floor over the college education his mother had struggled so hard to provide. Back then, Arvid's loyalty to his working-class background outweighed his mother's wish for him to escape it.
As Petterson's masterful narrative shifts effortlessly through the years, we see Arvid tentatively circling his mother, unable to tell her what she already knows he is thinking. In its piercing portrait of their layered relationship, "I Curse the River of Time" bears all the hallmarks of Petterson's compassion for humanity that has won him readers the world over.
About the Author
Per Petterson is the author of books including In the Wake, To Siberia, and Out Stealing Horses, which won the IMPAC Dublin Literary Award, the Independent Foreign Fiction Prize and the Norwegian Booksellers' Prize. The New York Times Book Review named it one of the 10 best books of the year. A former bookseller, Petterson lives in Oslo, Norway.
Praise For I Curse the River of Time…
PRAISE FOR I CURSE THE RIVER OF TIME:

*One of Entertainment Weekly's "18 Books We Can't Wait to Read This Summer"*

"An emotional suckerpunch. . . . Petterson blends enough hope with the gorgeously evoked melancholy to come up with a heartbreaking and cautiously optimistic work." —Publishers Weekly, starred review

"Petterson tells another poignant, harrowing and sometimes comic story of a man coming to terms with his dying mother, his failures (job, marriage) and his failures in the eyes of his mother: 'You squirt!' But mother and son are bound by feelings and memories for which even the word 'love' doesn't do justice." —The Wall Street Journal

"All the inevitability of life, its fragile glue and the doubts that stalk the survivors are summoned and considered in Petterson's candid, allusive fiction. There is no easy sentiment, only genuine emotional power. His tender new novel is as masterfully evocative as In the Wake and Out Stealing Horses, as gentle as To Siberia, and as exceptional as all three."—The Irish Times

"Though Petterson is often compared to Hemingway and Carver, he has etched a vernacular all his own. The loveliness of his prose lies not only with its distilled nature, but also in its repetitions and unexpected cadences, which infuse his style with a tenderness unseen in other spare prose virtuosos."
—The Collagist

"The atmosphere of this latest from Petterson, famed for the IMPAC Dublin Literary Award winner Out Stealing Horses, is as gray as the stark Norwegian landscape. Melancholy permeates every character like a dense Oslo fog. Yet, this author's gift is his ability to convey so much emotion in such a sparse prose style."—Library Journal, starred review

"[Petterson] offers here a kind of origami novel: time bends and folds around the characters so they are both young and old, healthy and sick, dead and alive.  His considerable skill is evident in the clarity with which readers are immersed in each chapter—though we may leap backwards and forwards on the temporal plane, we never stumble or trip. . . . The final product is something important, lovely, and a bit mysterious."—Foreword Magazine

"[Petterson] deftly alternates between present and past. . . . His prose is elegant and spare."—Booklist

"[A] melancholy novel. . . . Fans—and curious newcomers—will snap it up."—Newsday

PRAISE FOR PER PETTERSON:

"Rife with beautiful incantatory moments." —The New York Times Book Review

"Petterson's spare and deliberate prose has astonishing force." —The New Yorker

"Reading a Petterson novel is like falling into a northern landscape painting—all shafts of light and clear palpable chill." —Time

"I was completely taken with Out Stealing Horses from the first page. I found it powerful yet so quietly done I could hear myself breathe, and I finished with an exhalation of awe." —AMY TAN

"Per Petterson is a profoundly gifted novelist." —RICHARD FORD
Saturday, Sep 25, 2010
Let's get one thing straight: Norwegian author Per Petterson is not Stieg Larsson. They may both be Scandinavian, but Petterson's books are as quiet and contemplative as Larsson's are violent and action-packed. More at NPR.org