Esoteric Anatomy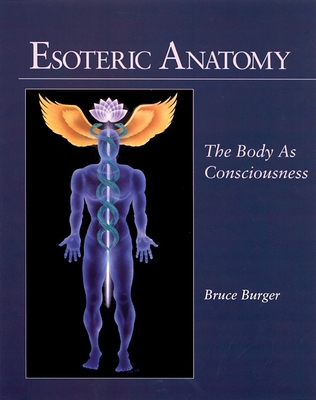 Esoteric Anatomy
The Body as Consciousness the Body as Consciousness
North Atlantic Books, Paperback, 9781556432248, 440pp.
Publication Date: September 11, 1998
* Individual store prices may vary.
Buy Now
or
Shop Local
Enter your zip code below to purchase from an indie close to you.
Description
"Esoteric Anatomy" offers a spiritual approach to massage, bodywork, and somatic psychology, demystifying an ancient transpersonal model for understanding energy in nature and working with consciousness in the healing arts.
About the Author
Bruce Burger, M.A., R.P.P., is the founder of Heartwood Institute, one of the world's leading centers for professional training in massage and somatic psychology. Located on 240 acres outside Garberville, California, Heartwood is now in its twentieth year as both a utopian community and educational institution. Burger holds degrees from the University of Pennsylvania and the New School for Social Research. He has been a member of the faculties of the University of Nevada and Rutgers University. Since he left academia in 1972 he has traveled widely and studied in Asia and India.



Richard Gordon is best-known for his hilarious 'Doctor' books and the long-running television series they inspired. Born in 1921, he qualified as a doctor and went on to work as an anaesthetist at the famous St Bartholomew's Hospital, before a spell as a ship's surgeon and then as assistant editor of the British Medical Journal. In 1952, he left medical practice to take up writing full time and embarked upon the 'Doctor' series. Many of these are based on his experiences in the medical profession and are told with the rye wit and candid humour that have become his hallmark. They have proved enduringly successful and have been adapted into both film and TV. His 'Great Medical Mysteries' and 'Great Medical Discoveries' concern the stranger aspects of the medical profession, whilst 'The Private Life' series takes a deeper look at individual figures within their specific medical and historical setting. Clearly an incredibly versatile writer, Gordon will, however, always be best known for his comic tone coupled with remarkable powers of observation inherent in the hilarious 'Doctor' series. 'Mr Gordon is in his way the P G Wodehouse of the general hospitals' - The Daily Telegraph. 'I wish some more solemn novelists had half Mr Gordon's professional skills' - Julian Symonds - Sunday Times
Praise For Esoteric Anatomy…
"When I hold this text, I feel as though I am holding one of the more important documents of our time—an extremely comprehensive and extraordinary map of our subtle anatomy."-Richard Gordon, author of Quantum Touch and Your Healing Hands"This book is a significant addition to holistic-health literature."- John Chitty, R.P.P., President, American Polarity Therapy Association"With Esoteric Anatomy, Bruce Burger integrates profound levels of Oriental wisdom and Ayurvedic theories of creation and transformation in a new and convincing way."- Paul Pitchford, author of Healing with Whole Foods: Oriental Traditions and Modern Nutrition