Secrets of an Alkaline Body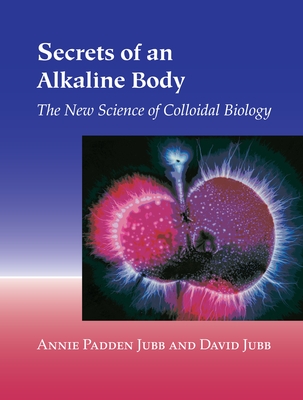 Secrets of an Alkaline Body
The New Science of Colloidal Biology
North Atlantic Books, Paperback, 9781556434815, 228pp.
Publication Date: February 19, 2004
* Individual store prices may vary.
Buy Now
or
Shop Local
Enter your zip code below to purchase from an indie close to you.
Description
This book provides a scientific explanation for cancer through an analysis of the blood. The Jubbs explain how LifeFood nutrition—a diet rich in vegetarian foods found wild in nature and served uncooked—can detoxify and rejuvenate the body. Included are four herbal formulas for making colloidal medicines for proper hydration. These alkaline beverages can be readily absorbed to purify "dirty blood"—acidic and full of toxins—making the body inhospitable to cancer. Secrets of an Alkaline Body is informatively illustrated and includes testimonials from clients who have successfully cleared cancer from their bodies using the Jubbs' techniques.
About the Author


David Jubb is a neurophysiologist and exercise physiologist who received his Ph.D. from New York University. He maintains a private practice in New York, founded Jubb's Longevity, a natural/raw foods store on East 12th Street, and conducts trainings and seminars around the world on cleansing, vitality and diet, and fitness. His prime-time television shows, 'The Universe Inside Our Mind, ' has been running on Manhattan cable for nine years. Dr. Jubb is co-author of "LifeFood Recipe Book" and "Secrets of an Alkaline Body," both published by North Atlantic Books.
Praise For Secrets of an Alkaline Body…
"More than a new way of eating, the diet that Annie Jubb preaches is also a matter of conscience. Jubb advocates the art of self-healing through a natural diet and is in the process of becoming a heroine in New York after Donna Karan's 35-pound weight loss as a result of adopting the LifeFood diet."-Charlotte Leouzon, Jalouse Magazine