Long Life, Honey in the Heart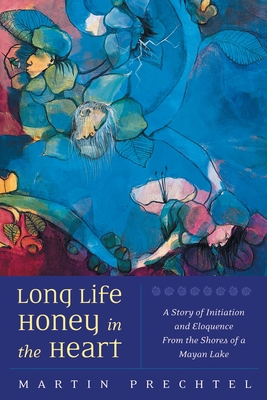 Long Life, Honey in the Heart
A Story of Initiation and Eloquence from the Shores of a Mayan Lake
North Atlantic Books, Paperback, 9781556435386, 368pp.
Publication Date: October 20, 2004
* Individual store prices may vary.
Buy Now
or
Shop Local
Enter your zip code below to purchase from an indie close to you.
Description
Martin Prechtel continues the narrative of his unique life in Santiago, Atitlan in "Long Life, Honey in the Heart, " an eloquent memoir replete with the subtle intelligence and sophistication of Mayan culture. Set against the dramatic backdrop of Guatemala's political upheaval in the 1980s, this heady mix of magic, humor, and spirituality immerses the reader in the experiences of Mayan birth, courting, marriage, childrearing, old age, death, and beyond, using the true story of Prechtel's own family and friends.
About the Author
ROBERT S. CARLSEN recently retired from the Department of Anthropology at the University of Colorado, where he taught for twenty years, and is now an independent researcher. He conducted twenty-five years of field research in Atitlan, where he learned Tz'utujil, was accepted in a local cofradia (Mayan/Catholic religious society), and was a firsthand witness to la violencia.
Praise For Long Life, Honey in the Heart…
"It's an encyclopedia of beauty...like some poem of Neruda's, it is a treasure house of language, in service to life."
—Robert Bly, author of The Night Abraham called to the Stars

"Friend, if you have picked up this book, hold it. Don't set it down. Let it call. Let it enter. Let it undo the latch of forgetfulness It is not an academic study, nor event the personal account it at first appears. It is a hymn from the living heart of the universe, echoing in our being with praise and remembrance of that we didn't know we remembered."
—Paul Weiss, Director, Whole Health Center, Bar Harbor, Maine