Migraine Auras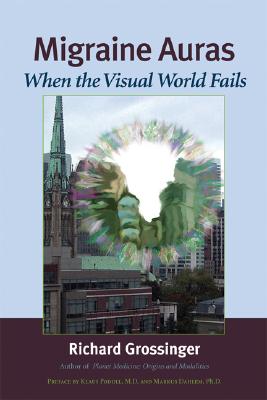 Migraine Auras
When the Visual World Fails
North Atlantic Books, Paperback, 9781556436192, 249pp.
Publication Date: October 1, 2006
* Individual store prices may vary.
Buy at Local Store
Enter your zip code below to purchase from an indie close to you.
or
Not Currently Available for Direct Purchase
Description
Migraine headaches are familiar and generally treatable ailments. Less understood are migraine auras or scotoma, visual distortions—sometimes accompanied by headache and sometimes not—that make it difficult, sometimes impossible, to see clearly. Migraine auras can be frightening, disorienting, even incapacitating. Richard Grossinger, who has suffered from them himself, here presents a helpful guide to the subject that maps the terrain, describes the various forms migraine auras can take, charts his personal experiences with them, and offers informed suggestions for homeopathic and other treatments.
About the Author
Since the issuing of "Solar Journal: Oecological Sections" by Black Sparrow Press in 1970, Richard Grossinger has published some twenty-five books, most of them with his own press, North Atlantic Books/Frog, Ltd., but also titles with Harper, Doubleday, Sierra Club Books, J.P. Tarcher, among others. These have ranged from extremely long explorations of science, culture, and spirituality ("The Night Sky," "Planet Medicine," "Embryogenesis") to memoirs and nonfiction novels ("New Moon," "Out of Babylon") to experimental prose ("Book of the Earth and Sky," "Spaces Wild and Tame") and science fiction ("Mars: A Science Fiction Vision"). Grossinger received a PhD in anthropology from the University of Michigan in 1975 and lives with his wife Lindy Hough in Berkeley, California.




Praise For Migraine Auras…
"If they gave an instruction manual for the human body at birth, a chapter on migraine auras should be included."—Richard L. Litwin, M.D., ophthalmologist, Berkeley, California