The Concise Book of the Moving Body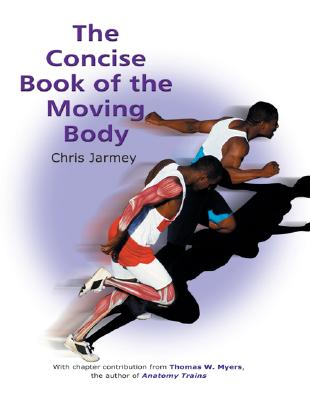 The Concise Book of the Moving Body
North Atlantic Books, Paperback, 9781556436239, 192pp.
Publication Date: May 5, 2006
* Individual store prices may vary.
Buy at Local Store
Enter your zip code below to purchase from an indie close to you.
or
Not Currently Available for Direct Purchase
Description
A condensed version of the author's "The Atlas of Musculo-skeletal Anatomy," this book is aimed at students and the general reader. The first seven chapters explain anatomical orientation, tissues, bone, the axial and appendicular skeletons, joints, and skeletal muscle and fascia. In the book's final chapters, the muscle groups of the body's four major regions are amply illustrated, with composite drawings detailing each region's deep and superficial muscles in both anterior and posterior views. Color tables show each muscle's origin, insertion, innervation, and action.
About the Author
Chris Jarmey is a state registered physiotherapist who has been practising and teaching shiatsu since 1970. He founded the European Shiatsu School, which has branches throughout Britain and Europe.

Thomas Myers studied directly with Drs. Ida Rolf, Moshe Feldenkrais, and Buckminster Fuller, and a variety of movement and manual therapy leaders. His work is influenced by cranial, visceral, and intrinsic movement studies he made with European schools of osteopathy.

An inveterate traveller, Tom has practiced integrative manual therapy for over 30 years in a variety of clinical and cultural settings, including 10 years in London, and practices in Hamburg, Rome, Nairobi, and Sydney, as well as a dozen locales in the US. He is a founding member of the International Association of Structural Integrators (IASI).

Author of Anatomy Trains and a set of supporting videos, and co-author of Fascial Release for Structural Balance (Lotus, 2010), Tom has also penned over 60 articles for trade magazines and journals on anatomy, soft tissue manipulation, and the social scourge of somatic alienation and loss of reliance on kinaesthetic intelligence. A certified Touch-in-Parenting instructor, Tom retains a strong interest in perinatal issues.

Living on the coast of Maine, Tom and his faculty conduct professional certification and continuing education courses worldwide.
Praise For The Concise Book of the Moving Body…
"A very comprehensive book, which provides an in-depth study of the muscular system as well as the skeletal system. Well researched, well planned, and beautifully illustrated...a must have for students and practitioners alike."
-Mario-Paul Cassar, D.O., N.D., practitioner and teacher in osteopathy, bodywork, clinical massage, and sports therapy; author of the Handbook of Clinical Massage