Deep Tissue Massage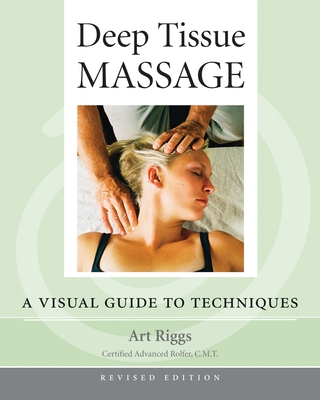 Deep Tissue Massage
A Visual Guide to Techniques
North Atlantic Books, Paperback, 9781556436505, 263pp.
Publication Date: June 5, 2007
* Individual store prices may vary.
Buy at Local Store
Enter your zip code below to purchase from an indie close to you.
or
Not Currently Available for Direct Purchase
Description
Featuring more than 250 photographs and 50 anatomical drawings, "Deep Tissue Massage "is the standard guide to the essentials of touch, biomechanics, and positioning options for a multitude of strategies to treat all major conditions encountered in a bodywork practice.The book is divided into three sections. Fundamentals covers basic skills of palpation, explaining the deeper layers of the body and presenting detailed instruction on working with these layers to release tension. This section gives clear information on the proper use of knuckles, fist, forearms, and elbows in preventing injury to the therapist. Strategies offers more precise protocols and treatment plans for the entire body with emphasis on client positioning options to stretch muscles rather than just kneading tissues. Caveats details areas in which the practitioner needs to exercise caution."Deep Tissue Massage "presents a wealth of information in a way the therapist can immediately utilize. This new edition has been thoroughly revised and includes a preface to the new edition, a foreword, an index, a Suggested Reading list, and extended sections on integrating deep-tissue massage into bodywork practice and the psychology of treating injuries.
About the Author
Art Riggs is a Certified Advanced Rolfer and massage therapist who has taught bodywork since 1988. A frequent conductor of workshops for medical professionals, including physical therapists, he lives in the San Francisco Bay Area.

Thomas Myers studied directly with Drs. Ida Rolf, Moshe Feldenkrais, and Buckminster Fuller, and a variety of movement and manual therapy leaders. His work is influenced by cranial, visceral, and intrinsic movement studies he made with European schools of osteopathy.

An inveterate traveller, Tom has practiced integrative manual therapy for over 30 years in a variety of clinical and cultural settings, including 10 years in London, and practices in Hamburg, Rome, Nairobi, and Sydney, as well as a dozen locales in the US. He is a founding member of the International Association of Structural Integrators (IASI).

Author of Anatomy Trains and a set of supporting videos, and co-author of Fascial Release for Structural Balance (Lotus, 2010), Tom has also penned over 60 articles for trade magazines and journals on anatomy, soft tissue manipulation, and the social scourge of somatic alienation and loss of reliance on kinaesthetic intelligence. A certified Touch-in-Parenting instructor, Tom retains a strong interest in perinatal issues.

Living on the coast of Maine, Tom and his faculty conduct professional certification and continuing education courses worldwide.
Praise For Deep Tissue Massage…
"Art's passion, teaching expertise, and therapeutic knowledge blend beautifully in this user-friendly text. Every somatic therapist will gain valuable insights for energizing their practice and enhancing skills. The book is obviously a labor of love, and as the great author, poet, and artist John Ruskin once stated, 'When love and skill work together, expect a masterpiece.'"—Erik Dalton, Ph.D., Developer of the Myoskeletal Alignment Techniques and founder of the Freedom From Pain Institute"Art Riggs is masterful at teaching and explaining deep bodywork. We unreservedly recommend his materials in our workshops, and his updated Deep Tissue Massage will be an indispensable aid to practitioners, teachers, schools, and students."—Til Luchau, Certified Advanced Rolfer, Faculty of the Rolf Institute of Structural Integration and Director and Lead Instructor of Advanced-Trainings.com"Art Riggs has created a superb teaching tool for the classroom and a matchless clinical reference manual. His book captures the background context and specific applications of deep tissue work in a word and picture, while conveying the essence and importance of attitude and approach."—Keith Eric Grant, Ph.D., NCTMB, Research physicist and director of the McKinnon Institute Sports & Dip Tissue Program