Supercharging Quantum Touch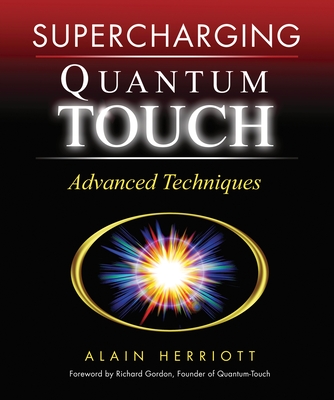 Supercharging Quantum Touch
Advanced Techniques
North Atlantic Books, Paperback, 9781556436543, 224pp.
Publication Date: May 15, 2007
* Individual store prices may vary.
Buy at Local Store
Enter your zip code below to purchase from an indie close to you.
or
Buy Here
Description
Quantum-Touch teaches ways to focus and amplify life-force energy (chi) through simple breathing and body awareness exercises. The result stimulates the subject's biological intelligence to do whatever healing it deems necessary in everything from major immune disorders to chronic pain to emotional disturbances. In Supercharging Quantum-Touch, prominent teacher Alain Herriott takes students and followers of Quantum-Touch beyond the basics, sharing the techniques used by the best, most effective practitioners.From the hundreds of workshops he's conducted around the world, Herriott has gathered questions that he addresses here in a direct way that refines, clarifies, broadens, and deepens the work. The book begins by walking readers through the basic attributes of the best practitioners. Bit by bit, more techniques are added and "stacked" or laid out to create a step-by-step approach to work on anything a client needs, including (though not limited to) general pain, physical imbalances, and emotional issues. Strategies for perceiving energy more clearly are also included. Written in a very accessible style, Supercharging Quantum-Touch gives readers the confidence they need to work in this increasingly popular—and important—healing art.
About the Author
Neal is certified in Quantum-Touch levels I and II (www.QuantumTouch.com). He went on to extend his understanding of energy and quantum, through extensive personal research and countless hours of live trials and application. Neal has maintained his own private Holistic Energy Healing practice since 2010. He was also on the staff of the Integrated Care Program, at Women & Infants Hospital, for the oncology ward. Neal holds a double Master's Degree in Education (Elementary and Special Education); a Bachelor's Degree in Communications, and a degree from The American Academy of Dramatic Arts. He is also the author of the novel, The Adventures of Chip Doolin. Neal pursued holistic energy therapy because of his desire to provide help and care for others; to help others realize they are so much more than what they have been told, taught and/or programmed to believe. Neal believes the measurements of human capacity are incomplete, and his personal experiences in energy healing prove this belief. He ultimately wishes to help remove the veil that has shrouded human potential for far too long - we are unlimited beings; deep within, we are magical, powerful and beautiful, in myriad ways.




Praise For Supercharging Quantum Touch…
"For those wishing to bring their Quantum-Touch skills to a new and even higher level, I heartily recommend this book." —Richard Gordon, author of Quantum-Touch: The Power to Heal"[Ever] since taking Alain's Supercharging workshop and doing the Color Meditation … I am happier, calmer, and more loving as well as more serene and confident. I can handle whatever comes my way with grace and love."—Heather Churchill, N.D.