The Way to God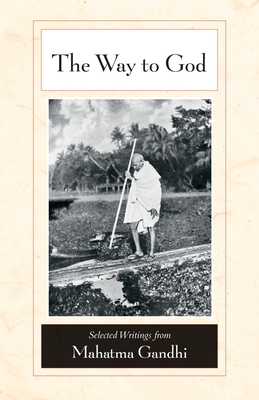 The Way to God
Selected Writings from Mahatma Gandhi
North Atlantic Books, Paperback, 9781556437847, 78pp.
Publication Date: March 17, 2009
* Individual store prices may vary.
Buy Now
or
Shop Local
Enter your zip code below to purchase from an indie close to you.
Description
Mahatma Gandhi became famous as the leader of the Indian independence movement, but he called himself "a man of God disguised as a politician." The Way to God demonstrates his enduring significance as a spiritual leader whose ideas offer insight and solace to seekers of every practice and persuasion. Collecting many of his most significant writings, the book explores the deep religious roots of Gandhi's worldly accomplishments and reveals—in his own words—his intellectual, moral, and spiritual approaches to the divine. First published in India in 1971, the book is based on Gandhi's lifetime experiments with truth and reveals the heart of his teachings. Gandhi's aphoristic power, his ability to sum up complex ideas in a few authoritative strokes, shines through these pages. Individual chapters cover such topics as moral discipline, spiritual practice, spiritual experience, and much more. Gandhi's guiding principles of selflessness, humility, service, active yet nonviolent resistance, and vegetarianism make his writings as timely today as when these writings first appeared. A foreword by Gandhi's grandson Arun and an introduction by Michael Nagler add useful context.
About the Author
Thomas Merton (1915-1968) entered the Cistercian Abbey of Gethsemani in Kentucky, following his conversion to Catholicism and was ordained Father M. Louis in 1949. During the 1960s, he was increasingly drawn into a dialogue between Eastern and Western religions and domestic issues of war and racism. In 1968, the Dalai Lama praised Merton for having a more profound knowledge of Buddhism than any other Christian he had known. Thomas Merton is the author of the beloved classic The Seven Storey Mountain.



Arun Gandhi, born in 1934, is the fifth grandson of Mohandas K. Gandhi, also known as Mahatma Gandhi. A journalist for more than thirty years for "The India Times", Arun now writes a blog for "The Washington Post". Arun serves as President of the Gandhi Worldwide Education Institute and travels the world speaking to governmental leaders, as well as to university and high school students alike, about the practices of peace and nonviolence. He lives in Rochester, New York.