The Mysterious Story of X7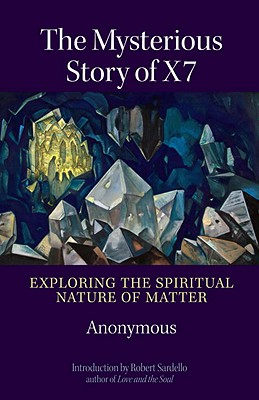 The Mysterious Story of X7
Exploring the Spiritual Nature of Matter
North Atlantic Books, Paperback, 9781556438714, 102pp.
Publication Date: March 23, 2010
* Individual store prices may vary.
Shop Local
Enter your zip code below to find indies closest to you.
Description
Between 1953 and 1957, a group of political prisoners, codenamed X7, were incarcerated in a Siberian salt mine. They linked up telepathically with the Network of Light, groups of psychics stationed worldwide, and transmitted their story. Trapped for years deep in the earth, they began to refine the vibratory rate of the body and of surrounding matter until they could experience themselves as beings of Light and experience Earth itself as Light. Their transmissions were transcribed by gifted American psychic Anne Edwards, future cofounder of the Scottish spiritual community Findhorn. In the 1970s, Edwards reports fell into the hands of British New Age leader Sir George Trevelyan, whose publication of them stirred up controversy in both mainstream and alternative communities. In this new edition, Robert Sardello not only explains the spiritual significance of these esoteric writings, but also guides readers through a process much like that described in the book. Sardello's commentary enables readers to use the book as a guide to a path for transforming humankind and the earth, and argues persuasively that enacting this process at this moment in human history is crucial to survival and transcendence.
About the Author




Robert Sardello is co-director of the School of Spiritual Psychology. He is a faculty member of the Dallas Institute of Humanities and Culture, Texas, the Chalice of Repose Project, Missoula, Montana and a former chairman of the Department of Psychology, University of Dallas. He is an independent teacher and scholar whose body of work is unique. As a practicing psychotherapist for over twenty years, he has worked in Jungian and Archetypal Psychology. He developed a Spiritual Psychology based in the Spiritual Science of Rudolf Steiner. He has taught courses at Emerson College, Schumaker College, The Goethean Studies program of Rudolf Steiner College, the Rudolf Steiner Institute. Robert Sardello is the author of several books including Facing the World with Soul, Love and the World, Freeing the soul from Fear, and most recently The Power of Soul: Living the Twelve Virtues. He is the author of some 150 articles in scholarly journals and cultural magazines. Along with Cheryl Sanders-Sardello, he has taught in America, England, Ireland, Canada, Philippines, Holland and Australia. He serves as a consultant to several cultural and educational institutions, and as dissertation advisor at several institutions.