Awaken to Healing Fragrance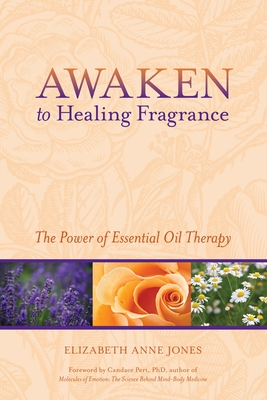 Awaken to Healing Fragrance
The Power of Essential Oil Therapy
North Atlantic Books, Paperback, 9781556438752, 338pp.
Publication Date: April 13, 2010
* Individual store prices may vary.
Buy at Local Store
Enter your zip code below to purchase from an indie close to you.
or
Buy Here
Description
Written for both lay readers and practitioners, Awaken to Healing Fragrance is divided into three parts structured around the past, present, and future of aromatherapy. The book begins with profiles of prominent female historical figures—from Cleopatra to Elizabeth I—known to have used essential oils for mind, body, and spiritual health. Part two explains the value of aromatherapy today: modern methods for using essential oils—from relaxation practices like massage and facials to treating common conditions like PMS, stress, and a sore throat—and describes how and why they work. Also featured are case studies, research on anti-infectious qualities of the oils, and a section on psychoneuroimmunology that shows how essential oils can help restore the mind-body-spirit connection and create balance. Awaken to Healing Fragrance concludes by exploring the future of essential oil therapy and how it can be integrated into traditional medical systems. Jones discusses energetic medicine, creating aromatic gardens, and establishing integrative medicine clinics where doctors trained in Western medicine would collaborate with alternative therapists such as acupuncturists, nutritionists, and aromatherapists to bring a new consciousness and sense of well-being to healthcare.
About the Author


Candace Pert, Ph.D. is an internationally recognized psychopharmacologist and leading-edge researcher, celebrated for discovering the opiate receptor and for her groundbreaking theories on neuropeptides, consciousness, and reality. She is author of Molecules of Emotion (Scribner, 1999) and Everything You Need to Know to Feel Go(o)d (Hay House, 2006), and has published more than 250 articles in peer-reviewed journals.
Praise For Awaken to Healing Fragrance…
"[Awaken to Healing Fragrance] brings us back to nature while holding a compassionate vision of healing that is still grounded in science. … Elizabeth Jones's love of the subject of aromatherapy, the human body, mind, and spirit shines through all the research."
—From the foreword by Candace Pert, PhD

"Awaken to Healing Fragrance is a very deep holistic approach to healing on every level. I particularly appreciate Elizabeth Jones's emphasis on the spiritually activating energy of essential oils. This book helps to elevate our awareness of the physical, emotional, mental, and angelic gift of these oils."
—Rebbi Gabriel Cousens, MD, author of Conscious Eating, Spiritual Nutrition, and There Is a Cure for Diabetes and director of Tree of Life Rejuvenation Center and Foundation

"Awaken to Healing Fragrance: The Power of Essential Oil Therapy brings you not only a lustrous history [of aromatherapy], but an educational look into what makes this healing art so effective and so enduring through the ages... Cleopatra, the women of the Old and New Testaments, even Queen Elizabeth I, are brought back to life with Jones' remarkable ability to make history sparkle."
—dkMommySpot

"I was happy to see that research and basic aromatic chemistry principles are covered [in Awaken to Healing Fragrance], points that are important to the study of essential oils, yet often neglected. It is also commendable that Jones delves into anti-infectious oils and those that improve the immune system, but does not neglect aromatherapy to restore the mind-body-spirit connection."
—Kathi Keville, American Herb Association Quarterly

"Besides describing the natural chemicals in the oils, [Awaken to Healing Fragrance] helps readers understand how essential oils work… For her book, Jones researched famous women in history, from Cleopatra to Queen Elizabeth I, who have used oils to help relax and energize themselves before they accomplished something great… The book also details case studies from students at the College of Botanical Healing Arts and includes a section that describes the connection between mind and body and how oils can help with overall health."
—Press-Banner