The Christ Blueprint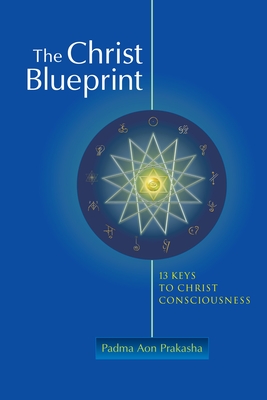 The Christ Blueprint
13 Keys to Christ Consciousness
North Atlantic Books, Paperback, 9781556438844, 362pp.
Publication Date: March 16, 2010
* Individual store prices may vary.
Buy Now
or
Shop Local
Enter your zip code below to purchase from an indie close to you.
Description
While traveling in the remote Camargue region in the South of France, Padma Aon Prakasha received a life-changing visit. In a series of communions over two months, the thirteen Apostles and masters of Christ shared the thirteen qualities of Christ Consciousness with him. Now Prakasha shares this Christ Blueprint with readers, which is a continuum of the highest ideals of Indian, Egyptian, Tibetan, and Judeo-Christian sacred traditions. These teachings present ancient wisdom for the twenty-first century and give equal attention to male and female principles as the face of divinity. The Christ Blueprint reveals the path to opening our hearts by accessing the many facets of Christ Consciousness, enabling readers to live their heart's desire, from finding soul mates to living in peace, love, and joy. Spiritual topics and their guides range from Holy Desire (Mary Magdalene), Humility (Paramahansa Yogananda), and Compassion (Kwan Yin) to Power (Lady Ishtar), Divine Will (Prophet Elijah), and Polarity (Lucifer The Light Bearer). Including practices and an examination of the shadow side of each element that makes up our divinity, The Christ Blueprint offers practical insights and exercises, not just inspiration, for leading a more peaceful and integrated life.
About the Author
Padma has been teaching worldwide for the last 15 years, bringing change and timeless wisdom to tens of thousands of people across the globe.


Praise For The Christ Blueprint…
"In very real and accessible terms, The Christ Blueprint gives us the inspiration, the map, the potential to embody Christ consciousness here and now. This book is guaranteed to speed up your evolution and take you on the pathless path into love, freedom, and awakening."
—Margot Anand, author of The Art of Everyday Ecstasy