Foundations in Craniosacral Biodynamics, Volume One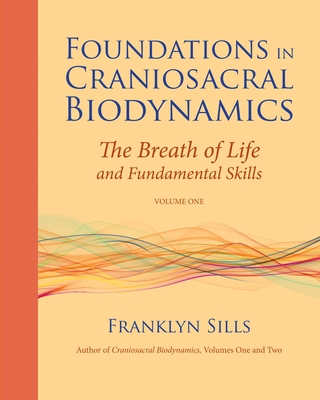 Foundations in Craniosacral Biodynamics, Volume One
The Breath of Life and Fundamental Skills
North Atlantic Books, Paperback, 9781556439254, 1pp.
Publication Date: March 22, 2011
* Individual store prices may vary.
Buy at Local Store
Enter your zip code below to purchase from an indie close to you.
or
Not Currently Available for Direct Purchase
Description
Biodynamic Craniosacral Therapy (BCST) is commonly seen as the spiritual approach to craniosacral therapy (CST); in fact, BCST as taught by Franklyn Sills, the pioneer in the field, is quite different from conventional CST. Biodynamic work is based on the development of perceptual skills where the practitioner learns to become sensitive to subtle respiratory motions called primary respiration and also to the power of spontaneous healing. Through the Breath of Life, which, Sills asserts, echoes the Holy Spirit in the Judeo-Christian tradition, bodhicitta in Buddhism, and the Tai Chi in Taoism, students of BCST learn to enter a state of presence oriented to the client's inherent ability to heal.

In Foundations in Craniosacral Biodynamics, Sills offers students and practitioners an in-depth, step-by-step guide to the development of perceptual and clinical skills with specific clinical exercises and explorations to help students and practitioners learn the essentials of a biodynamic approach. Individual chapters cover such topics as holism and biodynamics; mid-tide, Long Tide, Dynamic Stillness and stillpoint process; the motility of tissues and the central nervous system; transference and the shadow; shamanistic resonances; and more.
About the Author
Franklyn Sills is the co-director of the Karuna Institute, and has pioneered trainings in Craniosacral Biodynamics and Core Process Psychotherapy. Engaged in an ambitious project to integrate Buddhist self-psychology with Western object relations and developmental theories, he lives in Devon, England.



In der Tiefe des Seins entspringt die Kreativitat des Lebens. Seitdem ich dieses Geschenk bewusst wahrgenommen und genutzt habe, sind bereits 6 unterschiedliche Bucher entstanden und von mir veroffentlicht worden. Mein ganzes Leben lang schreibe ich schon Geschichten, doch nicht immer fanden sie in Bucher. Die meisten meiner Geschichten sind Geschichten, wie wir sie alle schreiben. Lebensgeschichten, die meistens sehr unterschiedlich sind und doch etwas gemeinsam haben. Einen Anfang, wie auch ein Ende. Das Wichtigste liegt allerdings dazwischen, denn auf unserem Weg bekommen wir nicht selten ein Geschenk, welches uns neue Wege eroffnet.
Praise For Foundations in Craniosacral Biodynamics, Volume One…
"Foundations in Craniosacral Biodynamics: The Breath of Life and Fundamental Skills V. One provides a fine somatic approach to well-being and biodynamic craniosacral therapy, known for its gentleness and effectiveness in treating traumas and imbalances. It depends on the practitioner's ability to enter a state of presence oriented to the client's capacity to heal, so training involves learning not just anatomy and physiology, but psychology skills. This comes from a therapist who offers students and practitioners a step-by-step guide to mastering the skills key to a biodynamic approach, and presents further developments in the field since the publication of his first textbook Craniosacral Biodynamics. Any interested in exercises and training in this area will find this a fine, specific guide to its therapeutic process."
—Midwest Book Review