Dirty Little Secrets of the Record Business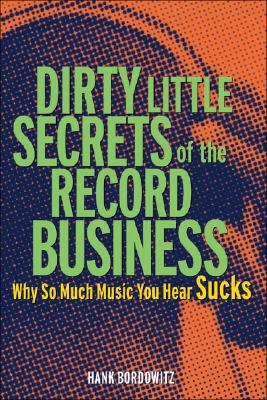 Dirty Little Secrets of the Record Business
Why So Much Music You Hear Sucks
Chicago Review Press, Hardcover, 9781556526435, 352pp.
Publication Date: January 1, 2007
* Individual store prices may vary.
Not Currently Available for Direct Purchase
or
Shop Local
Enter your zip code below to purchase from an indie close to you.
Description
For disgruntled music fans wondering why music played on the radio is not only worse now than in the past but also not nearly as revelatory as it once was, this book presents a detailed discussion of how the record business fouled its own livelihood. This insightful dissection covers numerous aspects of the industry's failures and shortcomings, including why stockholders play an important role, how radio went from an art to a science and what was lost in that change, how the record companies alienated their core audience, why file sharing might not be the bogeyman that the record industry would have people think, technology's effects on what and how music is heard, and dozens of other reasons that add up to the record industry's current financial and artistic woes. With eye-opening observations culled from extensive interviews, this exposé offers insights into how this multi-billion-dollar industry is run and why it's losing so much money.
About the Author
Hank Bordowitz is a veteran music journalist, a former recording artist, a music business consultant, an adjunct professor, and the author of seven critically hailed books, including Bad Moon Rising, Billy Joel, Every Little Thing Gonna Be Alright, and Turning Points of Rock and Roll.
Praise For Dirty Little Secrets of the Record Business…
"An accurate and well-researched exposé of the surreptitious, undisclosed, and covert activities of the music industry."   —Tony Bongiovi, producer

"To understand how recorded and broadcast music arrived at their sorry state, this is the book to read."  —Larry Fast, keyboardist for Peter Gabriel and Foreigner

"Brilliantly written, insightful, a good history, and a great read."  —Jack Ponti, songwriter, producer, manager, and record company president

"This is the book that any one who once did time in the music business wish we had written."  —Hugo Burnham, drummer for Gang of Four, former manager and major-label A&R executive


"Engaging and enlightening . . . a solid primer to today's Byzantine music industry."  —Billboard