Happy Life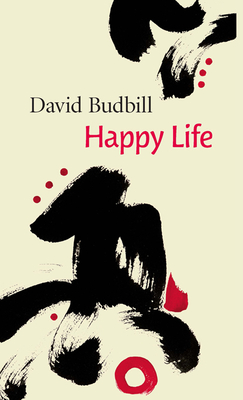 Happy Life
Copper Canyon Press, Paperback, 9781556593741, 119pp.
Publication Date: July 12, 2011
* Individual store prices may vary.
Buy at Local Store
Enter your zip code below to purchase from an indie close to you.
or
Buy Here
Description
David Budbill is a no-nonsense free-range sage who celebrates tomatoes in September, the whistle of a woodcock and sweet black tea and ancient Chinese poems." New York Times

"Budbill both informs and moves. He is, in short, a delight and a comfort."Wendell Berry
"[Budbill] can be hilarious, as when he gripes, 'What good is my humility / when I am / stuck / in this obscurity?'"Booklist, starred review
"His terse, epigrammatic lyrics are a lilting mirror of classical Chinese poetry."The Wichita Eagle
David Budbill continues his popular poetic ruminations on life in remote New Englandan outward survey of a forested mountain and an introspection of self-reliance, anonymity, and the creative life. Inspired by classical Chinese and Japanese poets, Budbill contemplates the seasons, ambition, his questionable desire for fame and fortune, and simple, focused contentment: "Weed the beans. Pick the peas."
"Out in the Woods"
The only time I'm really free is when I'm out in the woods
cutting firewood, stacking brush, clearing trails.
Just the chain saw, the dog and me.
Heave and groan, sweat and ache.
Work until I can't stand it anymore.
Take a break.
Sit on the needle-strewn ground up against a big pine tree,
drink some water, stare out through the woods, pet the dog.
Stretch out on the ground, take a nap,
dog's head on my lap.
Ah, this would be the time and place and way
to die.
David Budbill is the author of poems, plays, essays, speeches, and book reviews. He has also served as a commentator on NPR's All Things Considered. He lives in the mountains of northern Vermont where he tends his garden and website.
About the Author
David Budbill is the author of six books of poems, eight plays, a children's book, and two works of fiction for young adults. He received a Guggenheim Fellowship in poetry and a National Endowment for the Arts fellowship in play writing. His play, Judevine, has been produced in twenty-six states. His most recent book of poems is Moment to Moment: Poems of a Mountain Recluse, forthcoming in 1999 from Cooper Canyon Press. He was born in Cleveland, Ohio, but has lived for several decades in the Northeast Kingdom of Vermont. For more information on Budbill and his work, please visit www.davidbudbill.com.
Praise For Happy Life…
David Budbill is a no-nonsense free-range sage who celebrates tomatoes in September, the whistle of a woodcock and sweet black tea and ancient Chinese poems." New York Times