Kissing the Sword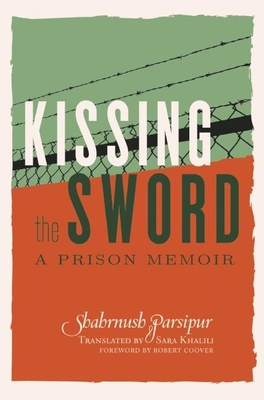 Kissing the Sword
A Prison Memoir
Feminist Press, Paperback, 9781558618169, 240pp.
Publication Date: May 2013
* Individual store prices may vary.
Shop Local
Enter your zip code below to find indies closest to you.
Description
Shahrnush Parsipur was an important writer and television producer in her native Iran until 1979 when the Islamic Republic began imprisoning its citizens. "Kissing the Sword" captures the surreal experiences of serving time without being charged with a crime, and witnessing the systematic destruction of any and all opposition to fundamentalist power. It is a memoir filled with both horror and humor: nights blasted by the sounds of machine gun fire as hundreds of prisoners are summarily executed, and days spent debating prison officials on whether the Quran demands that women be covered. Parsipur, one of the great novelists of modern Iran, known for magic realism, tells a story here that is all too real. She mines her own painful memories to create an urgent call for one of the most basic of human rights: freedom of expression.

Born in Iran in 1946, Shahrnush Parsipur began her career as a fiction writer and producer at Iranian National Television and Radio. She was imprisoned for nearly five years by the religious government without being formally charged. Shortly after her release, she published "Women Without Men" and was arrested and jailed again, this time for her frank and defiant portrayal of women's sexuality. While still banned in Iran, the novel became an underground bestseller there, and has been translated into many languages around the world. Parsipur is also the author of "Touba and the Meaning of Night," among many other books, and now lives in exile in northern California.

About the Author
Shahrnush Parsipur was born in Iran in 1946. While incarcerated by the Islamic Republic in the 1970s she wrote the first part of her masterpiece Touba and the Meaning of Night. Parsipur now lives and writes in exile in the San Francisco Bay Area. In 1994 she was recognized by the Fund for Free Expression of Human Rights Watch-Lillian



Goli Taraghi was born in Tehran in 1939. She has been honored as a Chevalier des Arts et des Lettres in France, and her work has been widely anthologized, including in Reza Aslan's Tablet and Pen. She lives in Paris.