Into the Go-Slow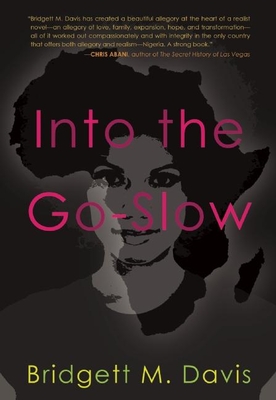 Into the Go-Slow
Feminist Press, Paperback, 9781558618640, 360pp.
Publication Date: September 2014
* Individual store prices may vary.
Shop Local
Enter your zip code below to find indies closest to you.
Description
It's 1986 and twenty-one-year-old Angie continues to mourn the death of her brilliant and radical sister Ella. On impulse, she travels from Detroit to the place where Ella tragically died four years before--Nigeria. She retraces her sister's steps, all the while navigating the chaotic landscape of a major African country on the brink of democracy careening toward a coup d'etat.
At the center of this quest is a love affair that upends everything Angie thought she knew about herself. Against a backdrop of Nigeria's infamous go-slow--traffic as wild and surprising as a Fela lyric--Angie begins to unravel the mysteries of the past, and opens herself up to love and life after Ella.
Bridgett M. Davis's debut novel "Shifting Through Neutral" (Amistad, 2004) was a Borders Books "Original Voices" selection and a finalist for the 2005 Zora Neale Hurston/Richard Wright LEGACY Award. Davis was selected as the New Author of the Year by Go On Girl Book Club--the largest national reading group for African American women. She currently writes for "O, The Oprah Magazine" and other publications.

About the Author
Bridgett M. Davis is an associate professor of English at the City University of New York's Baruch College, where she teaches creative writing and literature. A graduate of Spelman College in Atlanta, she is the director of the award-winning feature film Naked Acts. She lives in Brooklyn, New York, with her husband and son.