The Power and the Pain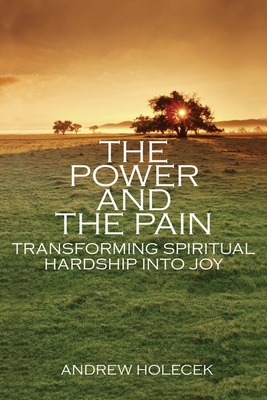 The Power and the Pain
Transforming Spiritual Hardship Into Joy
Snow Lion Publications, Paperback, 9781559393317, 296pp.
Publication Date: April 1, 2010
* Individual store prices may vary.
Buy at Local Store
Enter your zip code below to purchase from an indie close to you.
or
Buy Here
Description
We all encounter obstacles on a daily basis from small inconveniences and nuisances to the really big hardships wreaking havoc with our lives. Sometimes just the small things are enough to set us reeling. Andrew Holecek offers us a progressive path beginning with common, easily understood hardships and moving on to more subtle and challenging ones that commonly arise on our spiritual journeys.
Praise For The Power and the Pain…
"From Andrew Holecek's first words, you know you can trust him. He writes from deeply felt experience as well as a masterful grasp of the vast dharma. His essential point is riveting: the path leading to the cessation of suffering necessarily includes suffering. This book is the essence of good meditation instruction."—Irini Rockwell, author of The Five Wisdom Energies

"With brilliance and kindness, Andrew Holecek brings the shadow side of the spiritual path into the light helping the practitioner navigate the hardships he or she will inevitably discover. Holecek shows them for what they are—necessary obstacles on all levels of the path that can either hinder or strengthen our practice, and we can indeed be grateful to him for so clearly and completely elucidating this profound and necessary but rarely mentioned side of the spiritual path."—Dr. Jeremy Hayward, author of Warrior-King of Shambhala: Remembering Chögyam Trungpa

"The spiritual hardships that each of us face along the way can be literally hard to bear whether these are purely psychological pressures or events that impact us on a physical level as well. Yet they can be ameliorated when we see their connection to our path as a whole. That is the distinctive gift of The Power and the Pain for contemporary Buddhist practitioners. It helps us make sense of our individual experiences which, as unique as they are, have been challenging practitioners in different ways since the time of the Buddha. . . . When we move beyond our theories about the spiritual path into the actual practice of it, that is when the insights and methods offered in this book will become truly useful. Andrew's book is, in this sense, a compassionate refuge for troubled times."—Dzogchen Ponlop Rinpoche, author of Rebel Buddha

"When practicing on the spiritual path, often people do encounter difficulties and hardships. It is important to understand what these hardships are and how to deal with them when they occur. I am very glad that Andrew Holecek, who has studied and practiced Buddhism for many years, has written this book that will help people work through the situations they face as they practice the path."—Thrangu Rinpoche

"A wonderful guidebook for spiritual travelers who are facing the challenges of daily living—and that is most of us surely."—Mandala Magazine

"A demanding yet valuable take on the joys and challenges to be found on the Buddhist path. The author places particular emphasis on pain and strife, applying philosophy from Tibetan Buddhist practice to direct readers toward mastery of problematic emotions."—Publishers Weekly

"Andrew Holecek helps us to accept the inevitability of difficulty and find new ways of coping with challenge."—Andrea Miller, Shambhala Sun

"At last, a book that really spells out what you're in for when you step onto a serious spiritual path. . . .[A] profound and powerful book . . . probes deeply into our dark corners . . . but also comes up with some singular antidotes."—Buddhist Review

"Even though I am not a practicing Buddhist, I found that The Power and the Pain spoke to me as a guide and I often went back to passages that connected how outside pressures and events can affect one's spirit, which made the connection click."—Noemi Martinez, Feminist Review

"Through clear and patient wisdom warmed with subtle humor, Holecek helps make sense of the hardships that shock, scare, and surprise us on the path. The Power and the Pain expands our view of good news to include chaos and destruction as means for transformation."—Elephant Journal