The Human Experiment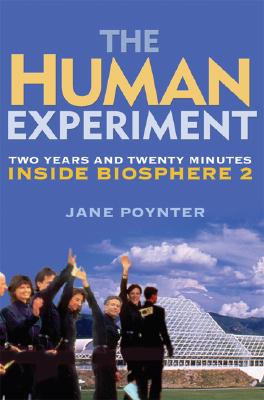 The Human Experiment
Two Years and Twenty Minutes Inside Biosphere 2
Thunder's Mouth Press, Hardcover, 9781560257752, 368pp.
Publication Date: August 2006
* Individual store prices may vary.
Shop Local
Enter your zip code below to find indies closest to you.
Description
It's a story that has never been told until now. Imagine being sealed into a closed environment for two years cut off from the outside world with only seven other people enduring never-ending hunger, severely low levels of oxygen, and extremely difficult relationships. Crew members struggled to survive in Biosphere 2, where they swore nothing would go in or out no food or water, not even air all in the name of science. For the first time, biospherian Jane Poynter who lived and loved in the Biosphere is ready to share what really happened in there. She takes readers on a riveting, fast-paced trip through shattered lives, scientific discovery, cults, love, fears of insanity, and inspiring human endurance. The eight biospherians who closed themselves into the Biosphere emerged 730 days later much wiser, thinner, and having done what many had said was impossible.
About the Author
Jane Poynter has designed and built experiments that have been included in the International Space Station, and three more were on the ill-fated Columbia mission. Not only is she helping to develop life support systems for the space shuttle and for Navy deep-sea divers, but she is also working on an innovative project to feed the hungry in the poorest nations while sequestering carbon. She lives in Tucson, Arizona, and enjoys motorcycle racing for weekend relaxation.
Praise For The Human Experiment…
"What a grand adventure! Jane takes us around the globe, under the sea, and to another world literally." Jim Whittaker, First American to climb Mt. Everest