The Theory of Everything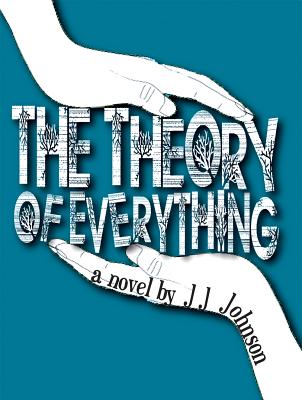 The Theory of Everything
Peachtree Publishers, Hardcover, 9781561456239, 334pp.
Publication Date: October 2012
* Individual store prices may vary.
Shop Local
Enter your zip code below to find indies closest to you.
Description
Ever since Sarah Jones' best friend Jamie died in a freak accident, life has felt sort of random. In a last ditch effort to pull it together, Sarah ends up working for Roy, a local eccentric who owns a Christmas tree farm, and who might also be trying to understand the rules, patterns, and connections in life.
About the Author
JJ Johnson was born in Gloversville, NY in 1963 and later moved with his family to Schenectady in 1979. After graduating from Linton High School in 1981, he attended DeVry Technical Institute in Woodbridge, NJ and Schenectady County Community College from 1981-1984. He spent over four years as a Teacher's Aide with three years in English at Schenectady High, formerly Linton. After moving to Richmond, CA in 2006, he returned home to Schenectady in 2007 where he still resides. JJ has been an active participant in the poetry community and hosted the Schenectady Poetry Horde spoken word open mic for over two years at the Moon & River Cafe in the Stockade of Schenectady. Over the past several years, JJ has become more involved as an activist for peace, equal rights and the environment. Though these issues have always played a part in his life in varying degrees, the trampling of American civil rights, war and Global Warming have made him aware of his own complacency. Not only have these events inspired many poems in recent years, but they have also brought him out into the streets for marches, rallies and vigils in his community as well as NY City and Washington, DC. JJ is also a licensed Amateur Radio operator who has been a member of local ham radio clubs and elected board member of the Schenectady Museum Amateur Radio Association, holding the offices of Vice President, Treasurer and Secretary for several terms. He has also assisted with emergency communications and public service events involving both ham radio and non-ham activities. His career path over the past dozen years has involved helping others in a variety of ways in schools, care, medical and rehabilitation facilities, and in home learning environments. JJ is a licenced Teacher's Aide and has worked with adults and children with disabilities of all types while reaping the personal rewards that financial gain could never equal. He hopes to continue doing so in his future endeavors. In february 2012, JJ suffered a stroke affecting the vision center of the brain, leaving him with a visual imparement in light and darkness and fractal recall. Self described as a bleeding heart progressive and genuine nice guy, JJ believes that freedom of choice is the only way to reach ones spiritual destiny.